I was recently invited to a preview of the Etsy Marketplace in Toronto and I got to see so many amazing products and meet the creative forces behind them.
One of these super cool individuals was Tiffany, the creator of PonchiesForKids. Ponchies are the most adorable micro fleece ponchos for babies and kids. All locally and hand made, Ponchies are the perfect topper for the cooler weather and her adorable styles will impress even the pickiest toddler.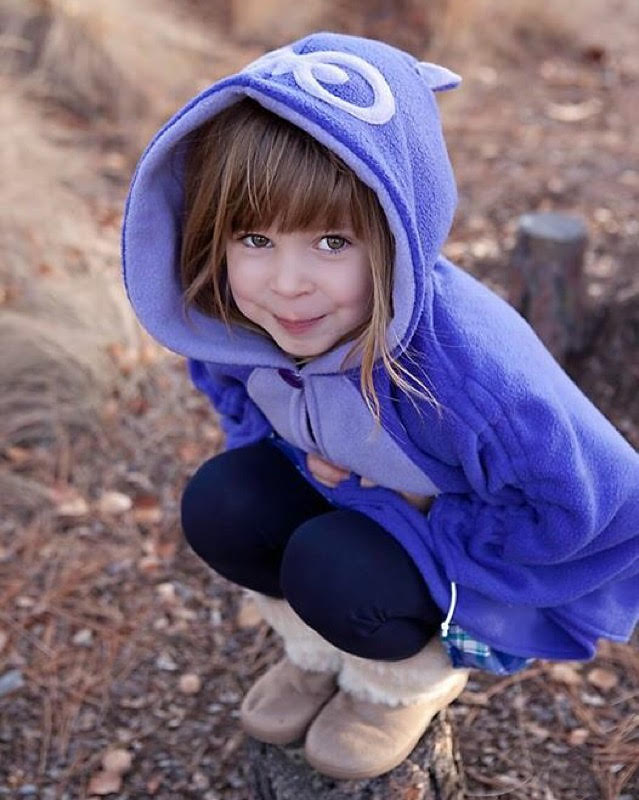 I asked Tiffany to answer five questions to tell us more about her and her brand!
1.) What was your inspiration to start Ponchies?
My inspiration to start Ponchies began after I designed and made some women's wool/cashmere ponchos that I was selling under my custom clothing brand called U:her Fashions. But it was when my friends and family started to grow their families that I thought a poncho would be a practical, fun and long lasting garment for babies and kids too. I brought these new baby ponchos to baby showers, everyone loved them and wanted to place their order! So, that is when I decided to create my new children's brand called PonchiesForKids.
2.) What were you doing before? Is this a full time gig now?
As mentioned above, before Ponchies I had started my own custom clothing brand called U:her Fashions in 2010. Designing everything from women's party dresses, to bridesmaid dresses and wedding gowns to swimwear and professional work attire for both women & men. Prior to starting my own business, I had studied Fashion Design and began working in the fashion industry starting out as a gymastic/skating costume designer for international athletes. I then became a sock designer and then a production manager of a high end designer belt company. Ponchies and my custom clothing line U:her Fashions are finally becoming closer to being my full-time gigs.
3.) What is your favourite thing about being an entrepreneur and building your brand?
My favorite thing about being an entrepreneur is all of the limitless creativity I can project! I can create/design/make anything I want and when something starts out as a sketch and then becomes a piece of clothing, it is more than exciting to see it come to life. Especially when you see your client wearing your creation and smiling bright.
Creativity also flows within the many hats worn as an entrepreneur and ideas are endless (well that is what it seems to feel like for me). Being an entrepreneur is also an incredibly challenging path for self and for business, but reaps so many rewards.
4.) What was your favourite item of clothing when you were a child?
Honestly, I was such a tomboy as a child (I hated wearing dresses) but I LOVED wearing anything super colourful and pattern (it was the 80's and the 90's lol). I remember loving this multicoloured tie dye one piece bathing suit with cut outs at the sides and the front. It was my favorite and I was a summer beach kid (I still am). I also loved these bright orange denim shorts (oh geez, please don't ask me why haha).
5.) You have the most adorable super hero ponchos. Who is your favourite superhero?
Thank you! Well actually, I never really had a favourite superhero but I can't help but love Yoda and Superwoman. I would also consider The Minions my modern superheros. I love them! I need to make a Minion Ponchie!
PonchiesForKids has generously offered a poncho for one lucky reader (Canada only). Please enter via the Rafflecopter widget below.
a Rafflecopter giveaway
** All photo by @sharlapikephotography