I am so excited that jeans/boots/sweater weather is here. I am so happy to finally be able to start switching out my summer clothes for my fall stuff- I was getting SO bored.
Here is a casual work outfit that I wore last week. All black of course. Duh.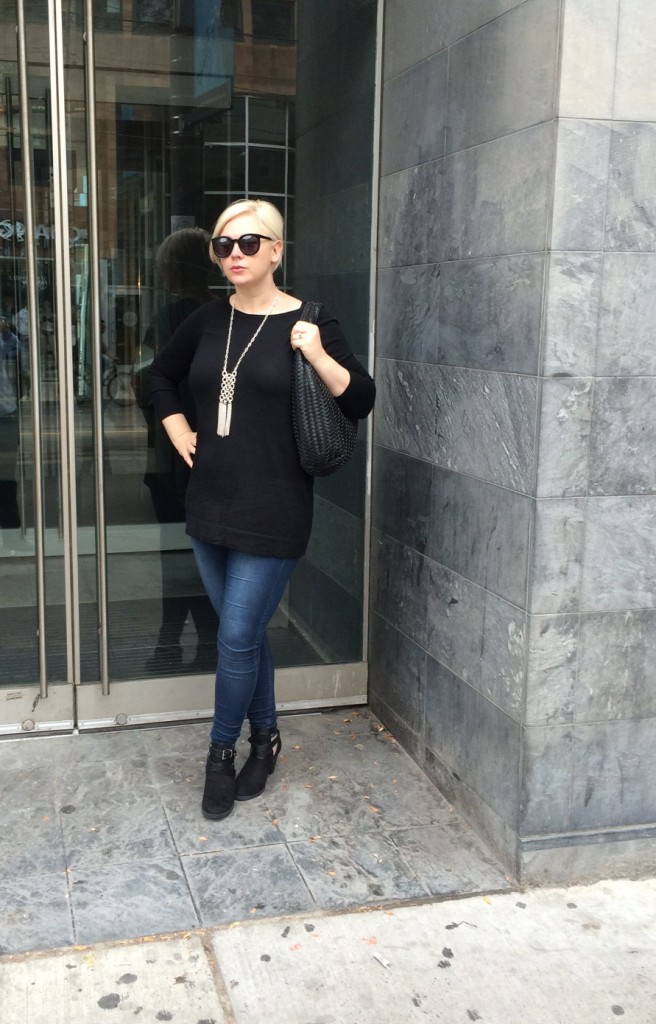 Jeans- H+M (similar)
Sweater- Mossimo via Target
Boots- JustFab
Necklace- Via Treasure Lanes Vero Beach (similar)
Sunnies- Karen Walker
Bag- deux lux (love this one)
Lipstick- L'Oreal Paris Collection Privee by J,Lo in "Jennifer's Nude"
For more cozy sweater goodness, check out my Mavatar collection by clicking below!