I am working on creating a little office space in our den at the moment. I am using a very old Ikea side table as a desk and a slightly less old white Ikea folding chair. Obviously, the furniture is temporary but I am working on making it cute in the meantime.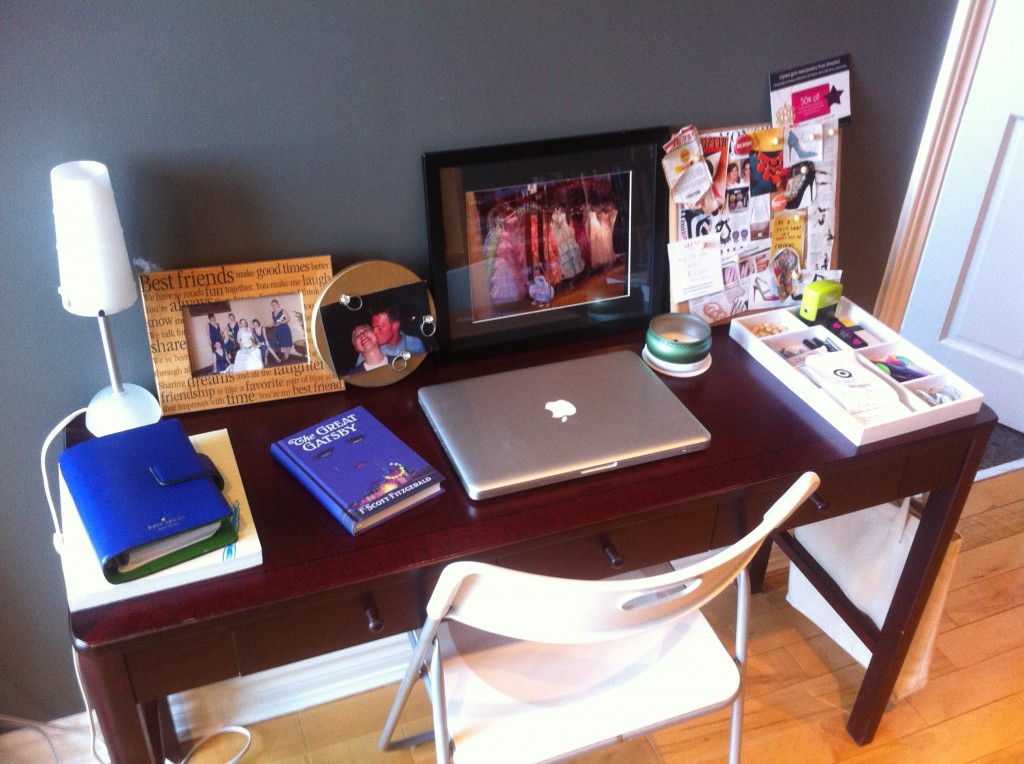 The "Desk"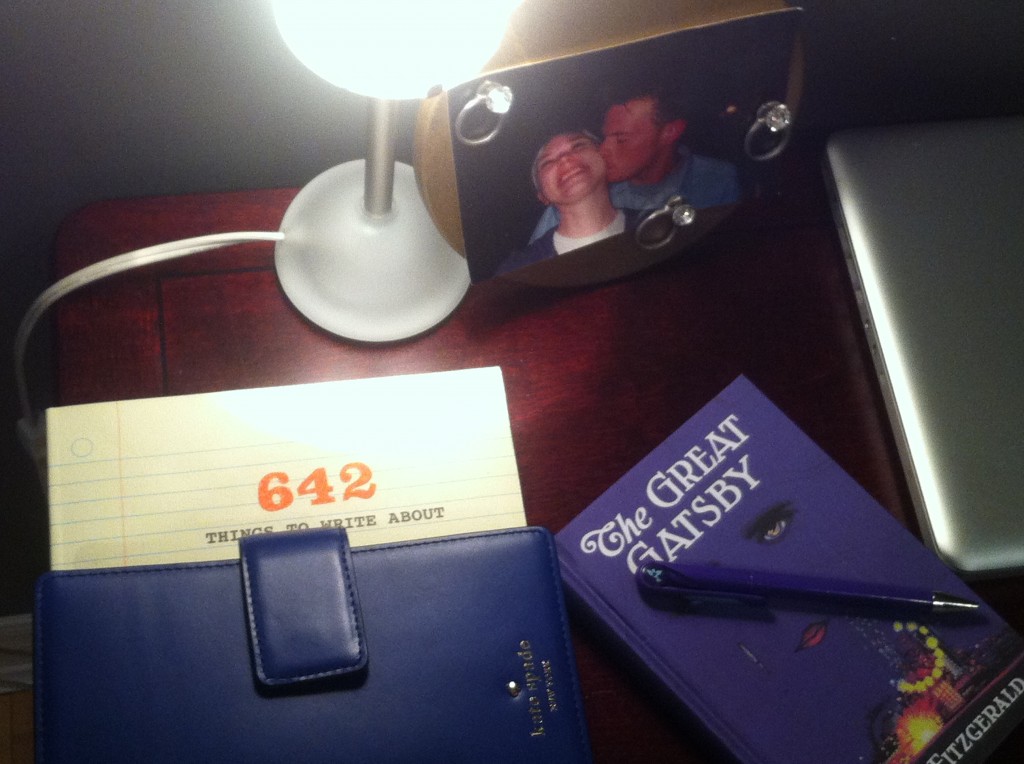 642 Things To Write About/ Kate Spade Agenda/Great Gatsby Notebook/Seven Year Pen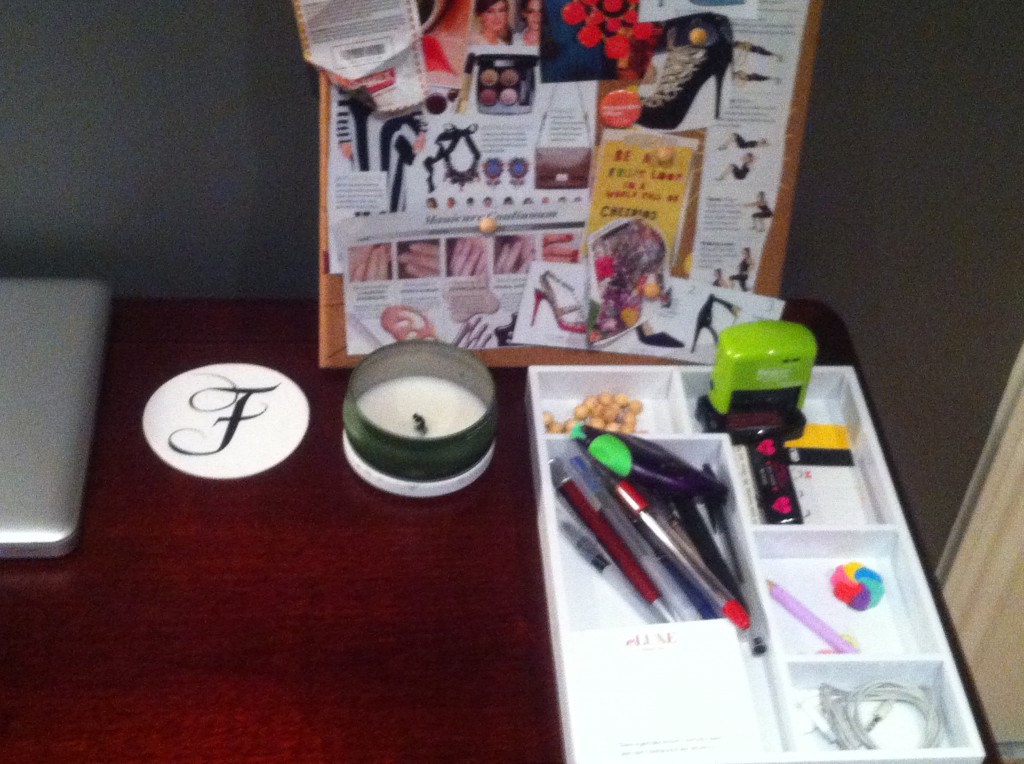 Monogramed coaster/Dollerama Corkboard for inspirations/Desk Tray (DIY created from the box for this toy)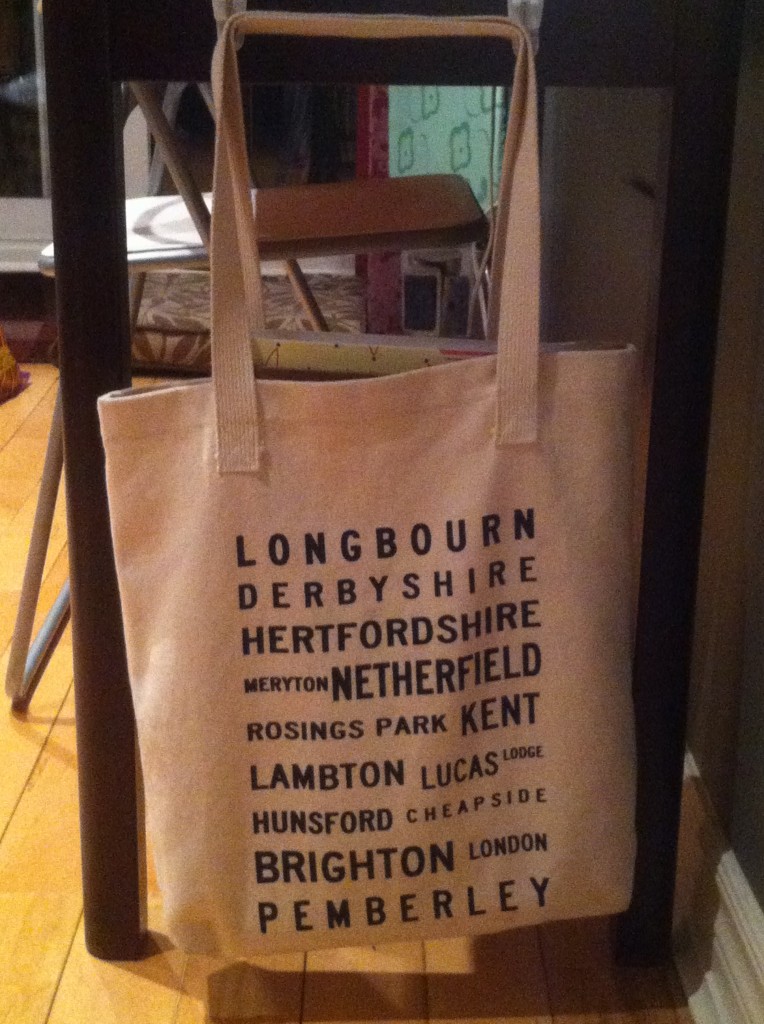 I don't really have any storage around my "desk" so I have hung this amazing tote bag from the side (Note that the words on it are the names of the various houses in Pride and Prejudice).