The next wave of babies are arriving within my circle of friends and shower registries have inspired me to look at the latest and greatest in baby gear. Here are five things that caught my eye!

UPPAbaby Mesa Infant Car Seat (available now and retails for $279.99USD)
I worship my UPPAbaby VISTA. I still use it with my almost three-year old! I love the huge storage basket and the general style of it. I also love the CRUZ, which wasn't available back in early 2011. I am super excited that they have added a car seat to create a fully integrated travel system! The car seat installs in 10 seconds (!) and gives visual confirmation that it is installed correctly. The seat also snaps directly on to the VISTA and the CRUZ without an adapter, which is a huge benefit in my opinion (sleep deprived new mums don't need extra stuff to fuss with when trying to leave the house/car!)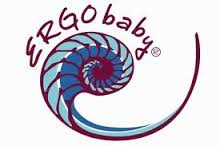 Ergo Baby 360 Carrier (available Spring 2014)
I received an Ergo Carrier for my baby shower and basically never used it. There were several reasons for this (scared mom, C-section incision etc.) but the main reason was that as he got older he really wanted to face outward and this was not an option with the carrier. I am excited that they have gotten the hint and added a more versatile carrier to the line. They are so comfortable for both mum and baby that I would certainly buy this for an expectant friend!

Skip Hop Owl Playmat (not yet available)
I love Skip Hop baby products as they are adorable and relatively reasonably priced. My little guy love his Owl toy as an infant and I would have adored the matching play mat!

4moms rockaRoo (available January 2014)
I didn't have a swing for my kiddo when he was an infant (he liked his bouncy chair a lot though) but he always loved going in swings at friends houses. My issue with most swings is that they take up a huge amount of space, are not portable and are god awful to looks at. This swing has a tiny footprint and is less bulky as the swing motion comes from the base. It also looks pretty moveable something that is important if you want to shower with a baby in tow!

The entire B. Box line!
This Australian brand is launching soon in North America. The idea behind this brand is convenience and style with a fun and colourful spin. I love the diaper caddys, sippy cups and basically everything else.  All products are BPA, phthalates and PVC free as well, so that rocks!