Being a parent is hard work. No surprise there but I am always amazed at how my health and diet suffer while taking care of three crazy little ones. I never have time to eat a proper breakfast in the morning- sometime it is just coffee and whatever scraps that the kids refuse to eat (and if I am being honest, sometimes stuff that has fallen on the floor). In an effort to see that the grown-ups in the house do not come down with Scurvy, my husband has started making smoothies in the morning. They are the perfect on the go breakfast- quick, nutritious and portable. The only think that I felt that we were missing was some added greens, so we have added a scoop of Greens Plus from Genuine Health to our morning blend. Greens Plus is formulated with 23 plants and essential nutrients and helps keep me going all day.
There are so many delicious smoothie recipes out there, but one of our FAVOURITES right now is the Hello Sunshine Smoothie, created by Joy McCarthy, a holistic nutritionist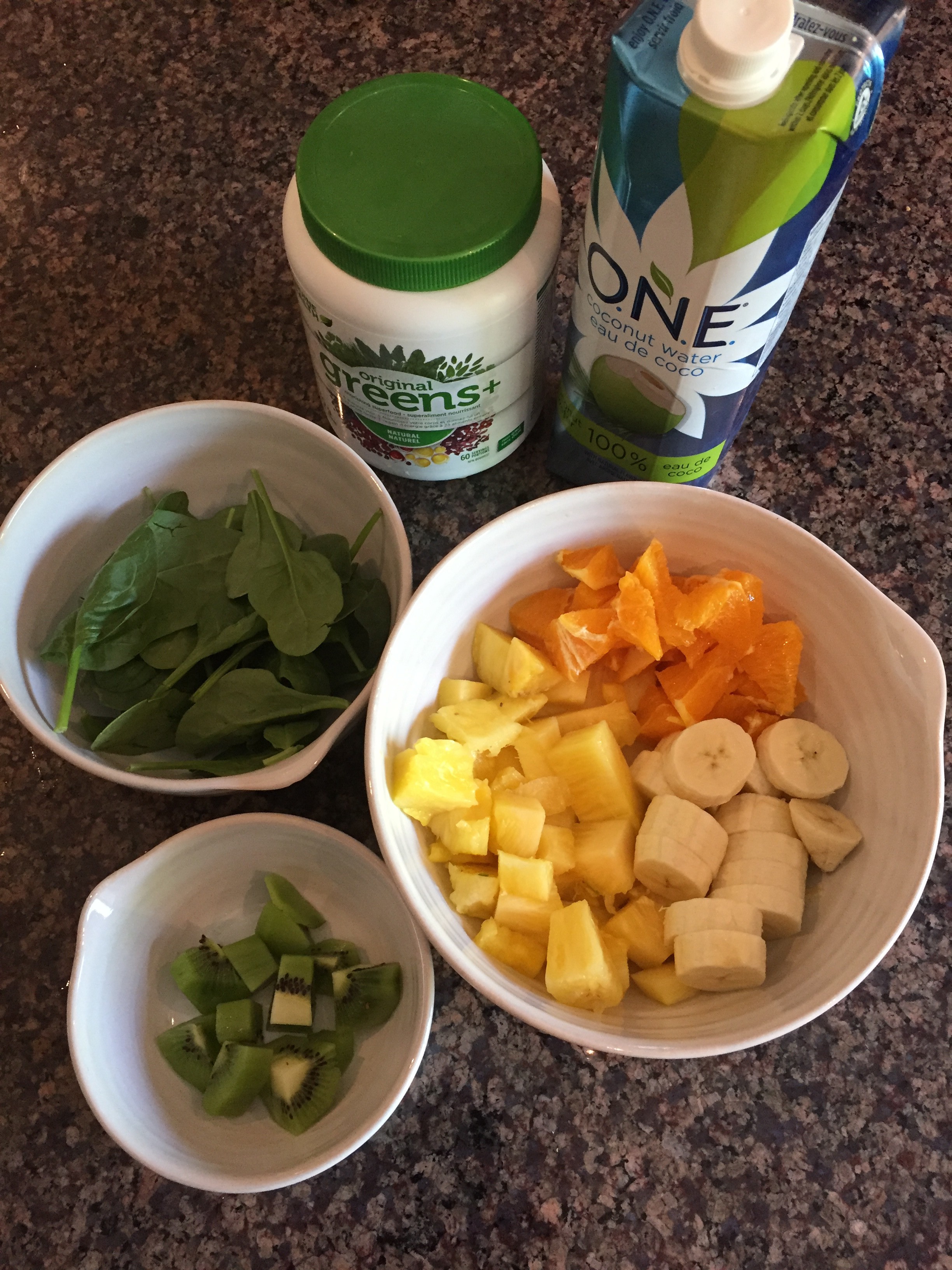 1 peeled orange
1 peeled kiwi
1 cup cubed pineapple
1 peeled banana
half a peeled lemon
1 handful of spinach
1 scoop Greens Plus
1 cup coconut water
(This recipe serves two and we add a scoop of Flax as well!)
Not only do we love this recipe, the kid do too! Giving them a glass in the morning (however messy) sets my mind at ease knowing that they got an extra kick of veggie power going into their busy days!!!
** I was provided with this product free of charge for review purposes. All opinions are my own**