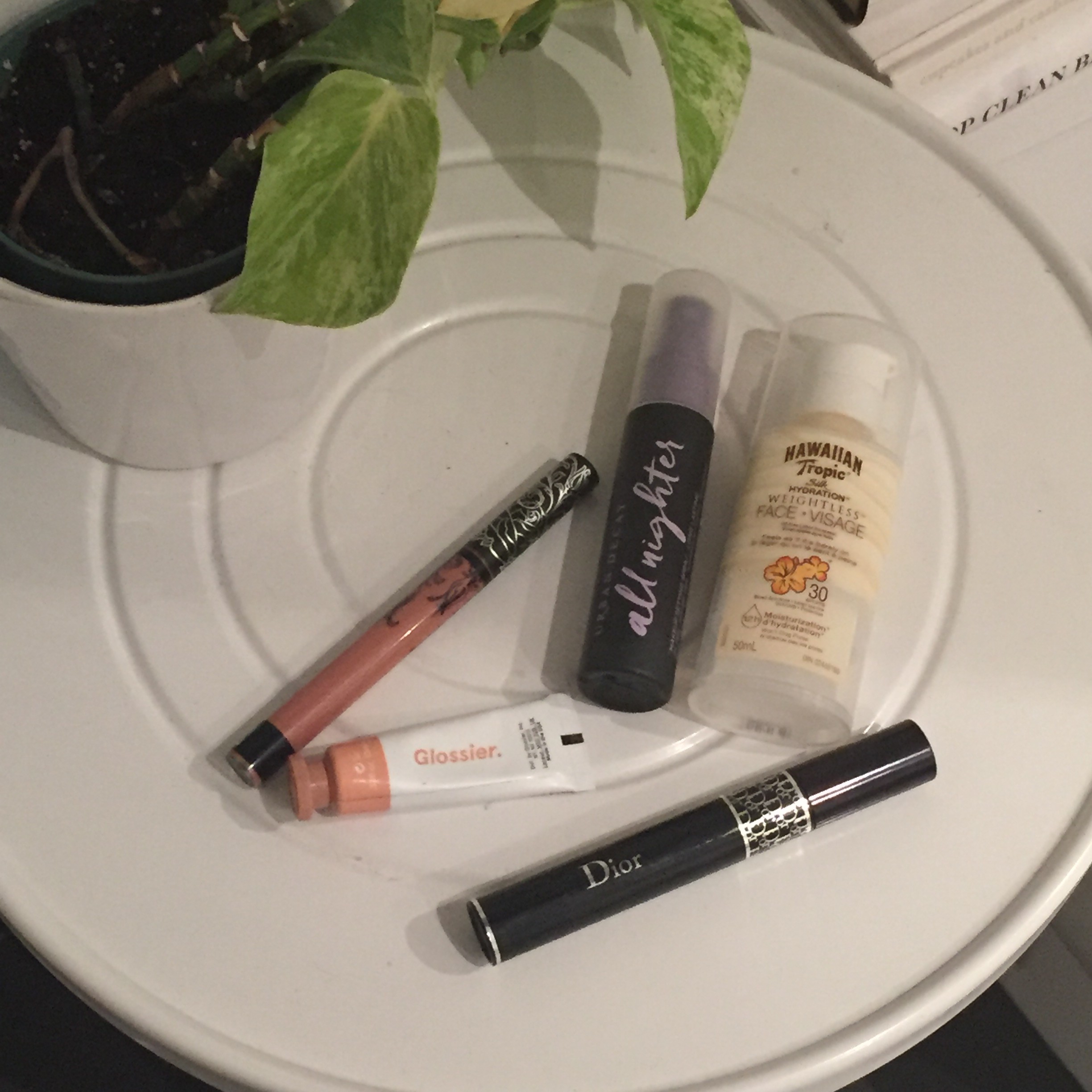 As far as beauty products go, in the summer I tend to gravitate towards a natural healthy glow, leaving the dramatic looks for cooler weather. Here are some of the products I have been loving this season!
Glossier Colour Paint in "Dusk"- I adore this cream blush SO MUCH. Easy to apply, super bendable, great colour payoff and a beautiful natural glow. I am also all about Glossier's minimal low key sleek packaging. I will be for sure ordering more colours (and more products) soon.
Hawaiian Tropic Silk Hydration Sunscreen Face Lotion with SPF 30–  This facial sunblock is super silky (as advertised) and it doesn't burn my sensitive contact wearer eyes! I picked it up at Shoppers Drug mart and it is a great product for the price. It also just smells like summer and the beach.
Urban Decay Setting Spray– This setting spray totally lives up to its rating on Sephora! It is amazing! My makeup doesn't  budge all day or night and it feels so nice on my skin. Super simple to use and not too expensive (a little goes a long way)  I have been recommending  this to everyone I know!
Dior Show Mascara – This is not a new pick but a revisited one. I am totally smitten by this mascara all over again. Best black, biggest volume, longest length. The absolute best.
Kat Von D Everlasting Liquid Lipstick in "Ophelia"– I have been obsessed with Kat Von's long lasting lipstick for ages but until now, I have gravitated toward the bolder colours like Red and Purple. However, I recently picked up this nude and I love it. It is perfect for summer and lasts all damn day!!!