If you follow my instagram stories (if you are not- follow me here) you may know that I recently changed my hair colour. After about four years as a platinum blond, I decide to go to a darker colour that would be a bit lower maintenance and a little more interesting. September is the perfect time for a change, isn't it?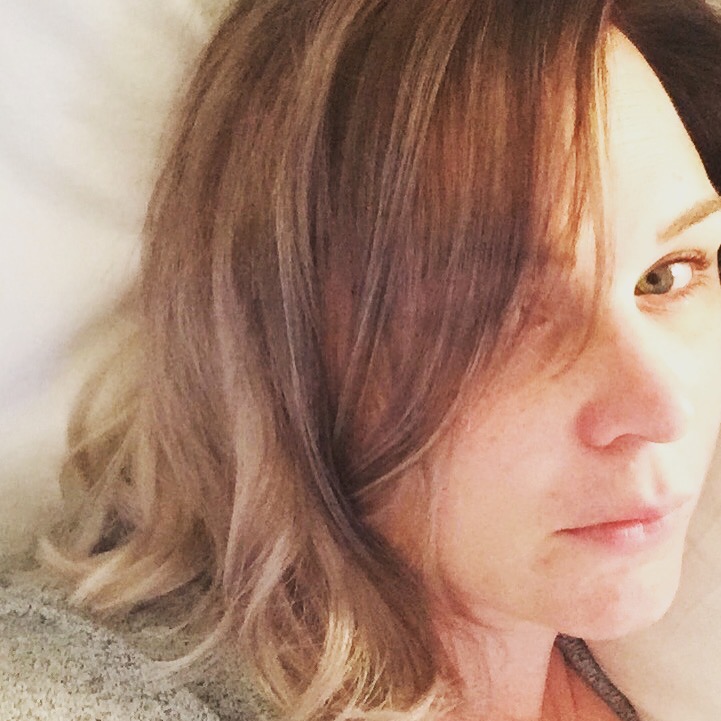 With the new, darker hair I have been playing around with more intense makeup, as I look a little washed out without any on on (see above). I have gone back to some older faves and added some new items into the mix!
Here is what I have been loving this month!
Nars Blush in Exhibit A
– I first posted about this product back in 2013
here
 and I had been using the product for a long time even before that!  It is a terrifying colour on the palette and a little goes a long way but it looks amazing on. It is the only blush that I have ever used that I come back to time and time again.
Benefit High Beam Liquid Highlighter
– I have used so many Benefit products over the years but I don't think I had ever tried this one before. I love the way that this highlighter looks but I find that it needs a LOT of blending to look natural. If you are willing to take the time, though, you will look dewy AF!
Charlotte Tillbury The Dolce Vita Eyeshadow Palette
– This brand is a spurge for sure but worth it. This palette is SO stunning. The colours look amazing on and mix and match perfectly. I do feel like I walked out of an Fellini movie when I use this- so glam.
Decleor Micellar Oil
(c/o)- I have been so disappointed by micellar waters that I was so excited when Decleor sent this oil my way. It actually removes makeup and leave your skin SO SO soft. I use it every night as a second cleanse after my makeup removing wipes if I have a lot of makeup on, but otherwise it cleanses amazingly well all on its own.