I have decided that this is the year I actually do it. I simplify. I get organized.
I won't call it a resolution because if I do, it FOR sure won't happen.
Two things really sparked this for me. First, our long-awaited basement renovation is finally starting this week. I cannot begin to describe how excited I am about this. The basement will essentially be a playroom/family room/guest room with laundry and a small bathroom.  I am thrilled that all the kids toys and books will finally have a permanent home (as well as the husbands extensive vinyl collection) but the basement was full of crap. Like SO. MUCH. STUFF.  Basically our entire childhoods were boxed up and living down there. We have moved it all out now but it is taking longer to go through the piles of things and purge then I had ever imagined. We have taken about three van loads of stuff to donate and I am sure we will be sending at least three more soon. Getting rid of massive amounts of stuff I have been holding on to for literally decades has been hard but very invigorating and I have decided to continue the purge throughout the house and, dare I say it, my life!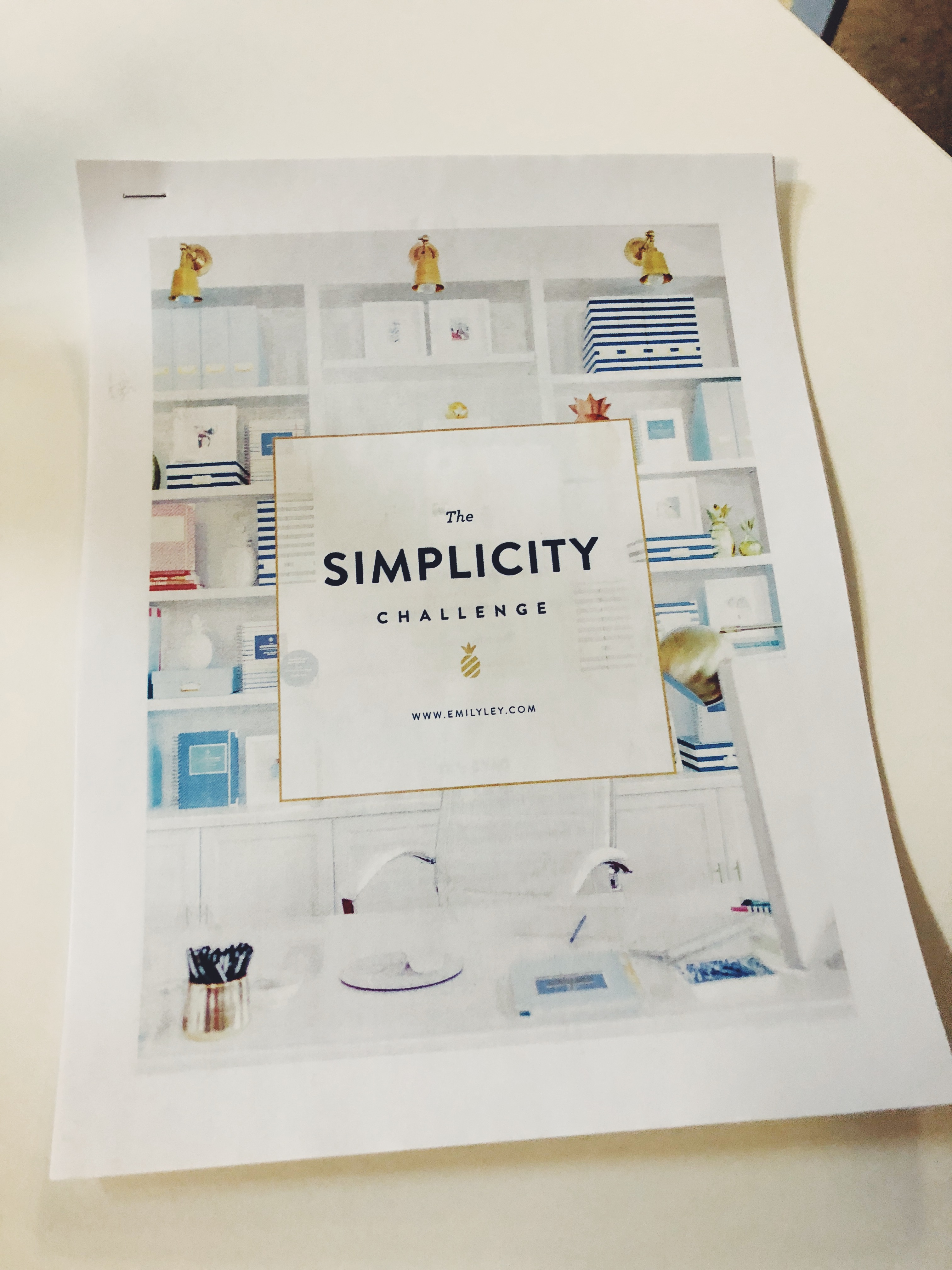 Serendipity is my friend. The other day I was scrolling through the 'gram and I stopped at Emily Ley's account (a fellow twin mom and mom of three). She is the founder of the Simplified Planner and also the author of A Simplified Life: Tactical Tools for Intentional Living. She was offering a free e-book for her Simplicity Challenge when you sign up to her mailing list (find it here without signing up) so I printed it out right away. There are so many amazing tips in there and mixed with the goals that I had already set for myself, I have come up with a list of ten ways I will be simplifying my life in 2018.  Again, not a resolution. Goals.
Clean out your bag- If you are like me, I carry around a ton of stuff in my bag. I change bags frequently but somehow all the junk just migrates. I am now trying to keep my bag more organized by keeping makeup and bits and bobs in a pouch so that everything is contained and there are no random hair ties and lipsticks floating around the bottom of my bag.  I am using a cute Kate Spade pouch similar to this one. If you like the look of your pouch, you are more likely to use it!
Purge your wardrobe and make it look pretty– I went out and bought a bunch of new velvet hangers at Homesense in an attempt to fit more in my fairly small closet. In the process of replacing all my bulky wooden hangers, I took literally every single piece out and had to hold it in my hand and look at it. If I didn't think that I would wear it soon, I threw it in a pile to donate. For my drawers, I pulled every single piece out and dumped them all on the floor- when I reached for piece to re-fold it, I had to make the same decision.
Buy better, not more– Now that I have gotten rid of a lot of stuff, I have decided to try to cut down on impulsive, fast fashion purchases. I plan on keeping a list in my yearly planner (more on that later) of items that I want and really do my research to find exactly the right piece. Maybe it's from Zara or maybe I will have to spend more, but it will have to be the perfect piece to make it into my newly arranged wardrobe.
Make a list of books you want to read this year– If you are a regular follower of mine, you know that I am a bit of a book addict. I buy a TON of books… more than I can ever realistically read. I need to curb the spending on books so I have decided to make a list of books I want to read this year and try to stick with it.
Clean out the pantry- If your house is like mine, you pantry or wherever you store your dry goods becomes a total disaster. Stuff gets crammed in there and soon enough, you are buying repeat items because you have no idea what you have. Cleaning it out, tossing anything that is too old or expired and arranging it so everything is visible will help cut down on unnecessary purchases. Also- you may find that you have some items that you can donate to a local food bank!
Weekly Meal Planning– Another way to avoid purchasing more food then you require. Planning meals cuts down on expense and food waste. I used to be very good at this but in recent years, life with babies got in the way. Really excited to get back to it!
Family calendar- My husband and I both have work events and separate social events that we need to keep track of in addition to appointments and activities for the kids. Sharing a calendar on iCal means that we always know what everyone is up to so we don't double book. I have found that being able to see how the month is shaping up keeps me from getting overwhelmed and enables me to make sure that everyone gets to where they need to go.
Use my planner– Every year I buy a beautiful planner and every year it gets woefully neglected. The most successful year I had with a planner was when I used it more as a journal and a goal keeper then to track appointments (which are on the shared iCal calendar anyway!) This year, I received a lovely day per page planner from Paper Source  (pictured below) for Christmas. The day per page give me lots of room to take notes, make lists and write down random thoughts.
Purge that junk drawer– Don't lie and say you don't have one. Everyone has one somewhere in their home. For us, it's in the kitchen island and it is where rubber bands and batteries go to die. Clean that puppy out and you will realize how much garbage has accumulated in there and how good it feels to say goodbye to it (until next year when it is full again!)
Go through the kids things every month– this may seem excessive but when you have three rapidly growing and changing kids, it really helps keeping their clothing and toys from getting out of control. I do this especially with the twins stuff, as once they outgrow something there is no need for me to hold on to it anymore (no more babies coming our way). I usually divide the purged items into a pile for charity and a pile to sell at a consignment store (if you live in Toronto, I suggest Merrily Merrily for consigning)
** Bonus- Take time for just you every day. Even if it is just a 10 minute shower, a 20 minute bath with a glass of wine or a walk or bike around the neighbourhood. Clear your head away from the family. It will make you a happier parent, partner and human!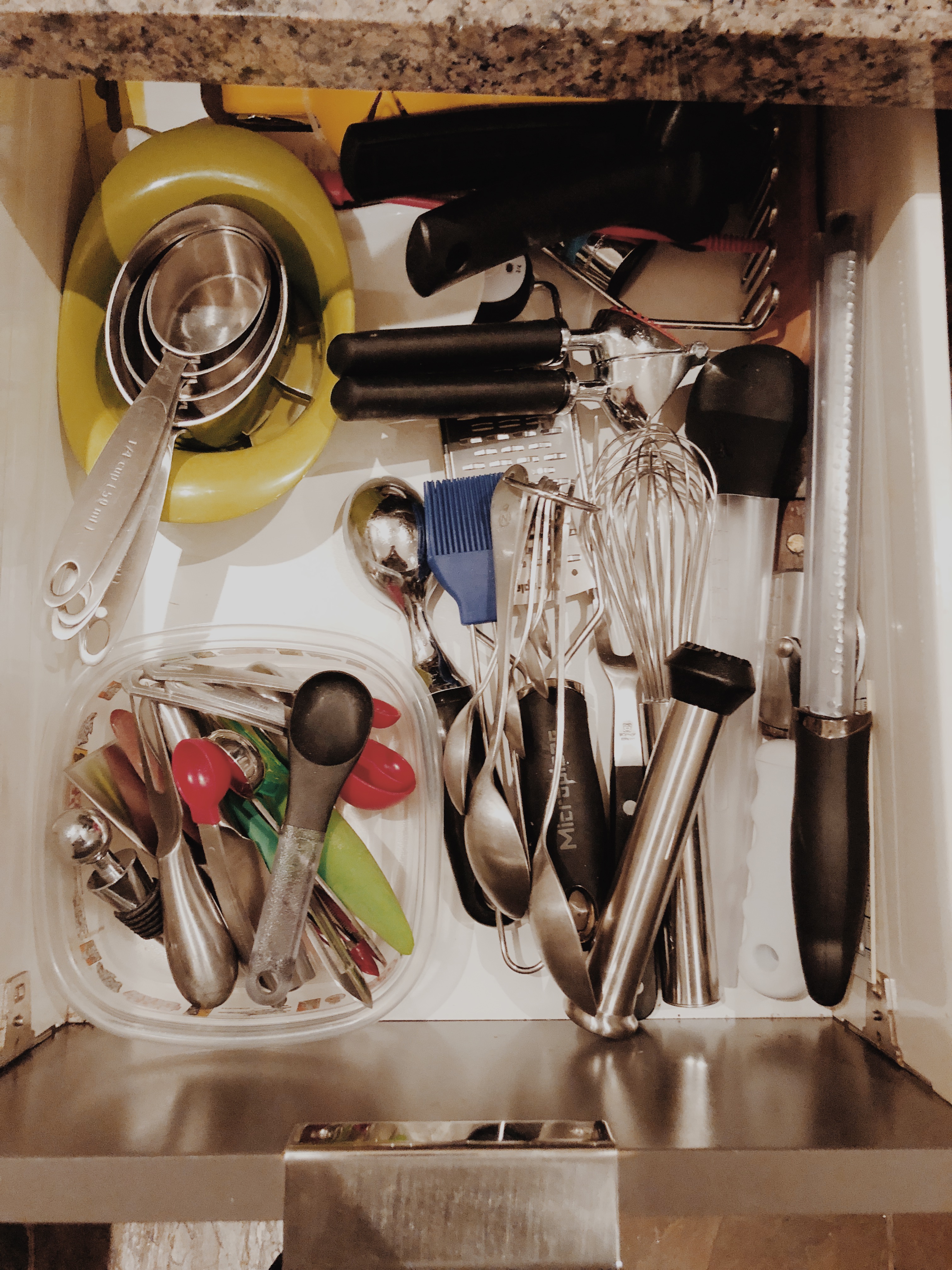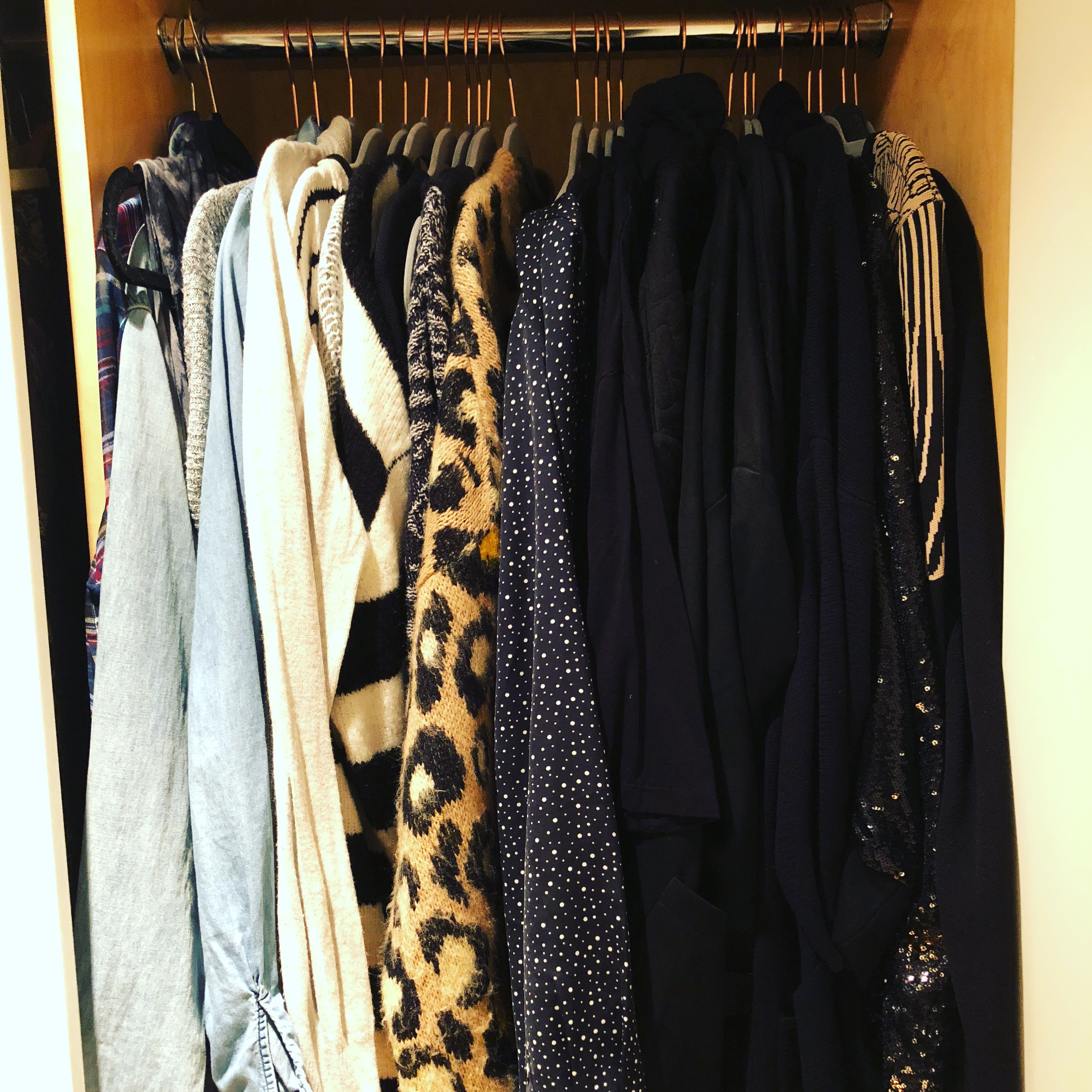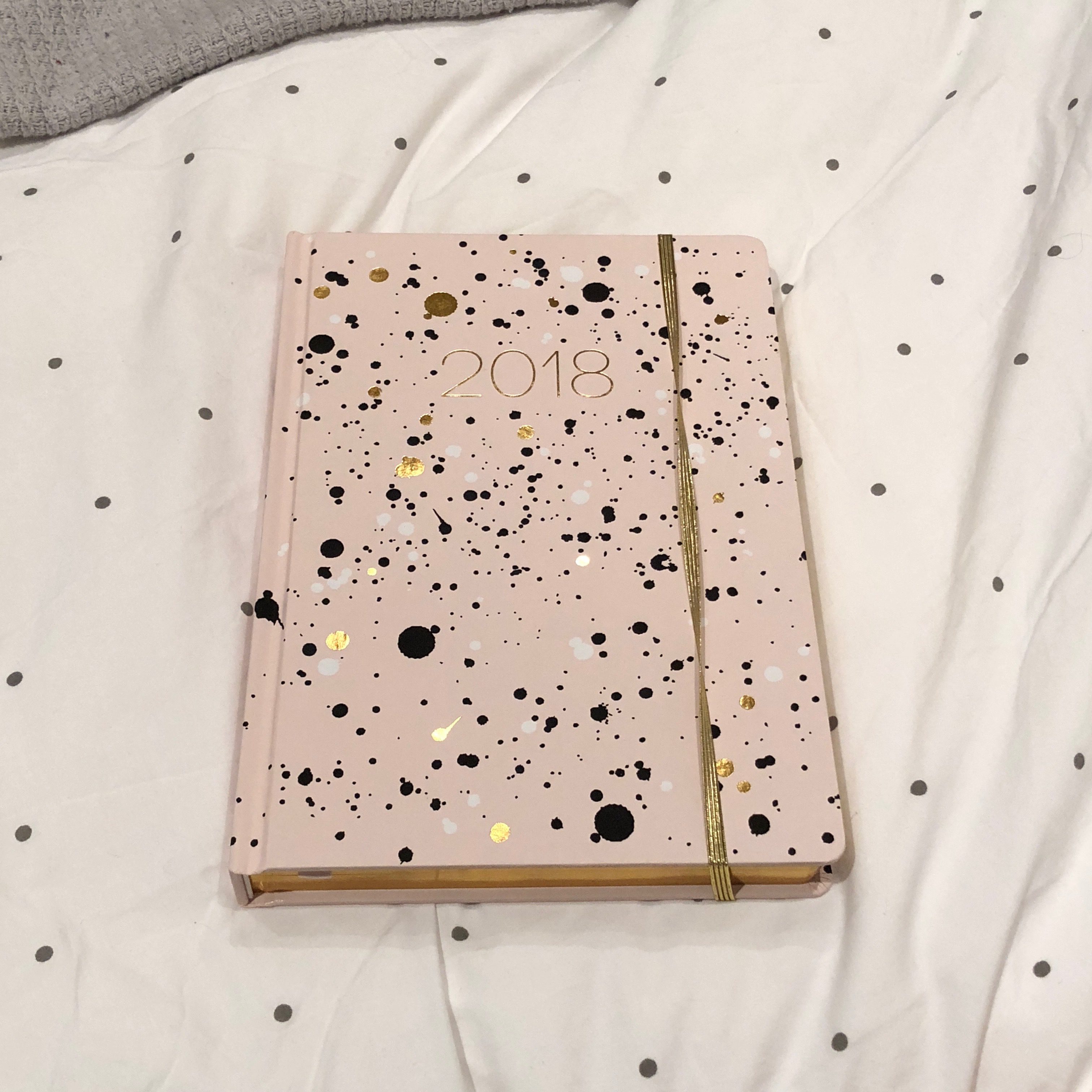 SaveSave
SaveSave
SaveSave
SaveSave
SaveSave
SaveSave
SaveSave
SaveSave
SaveSave
SaveSave