Unless the temperature drops to eyelash freezing temperatures, I have continues walking at least 5km 3-5 days a week. It's all about having the gear to keep you warm but not overheated. Here is what I have been wearing this winter.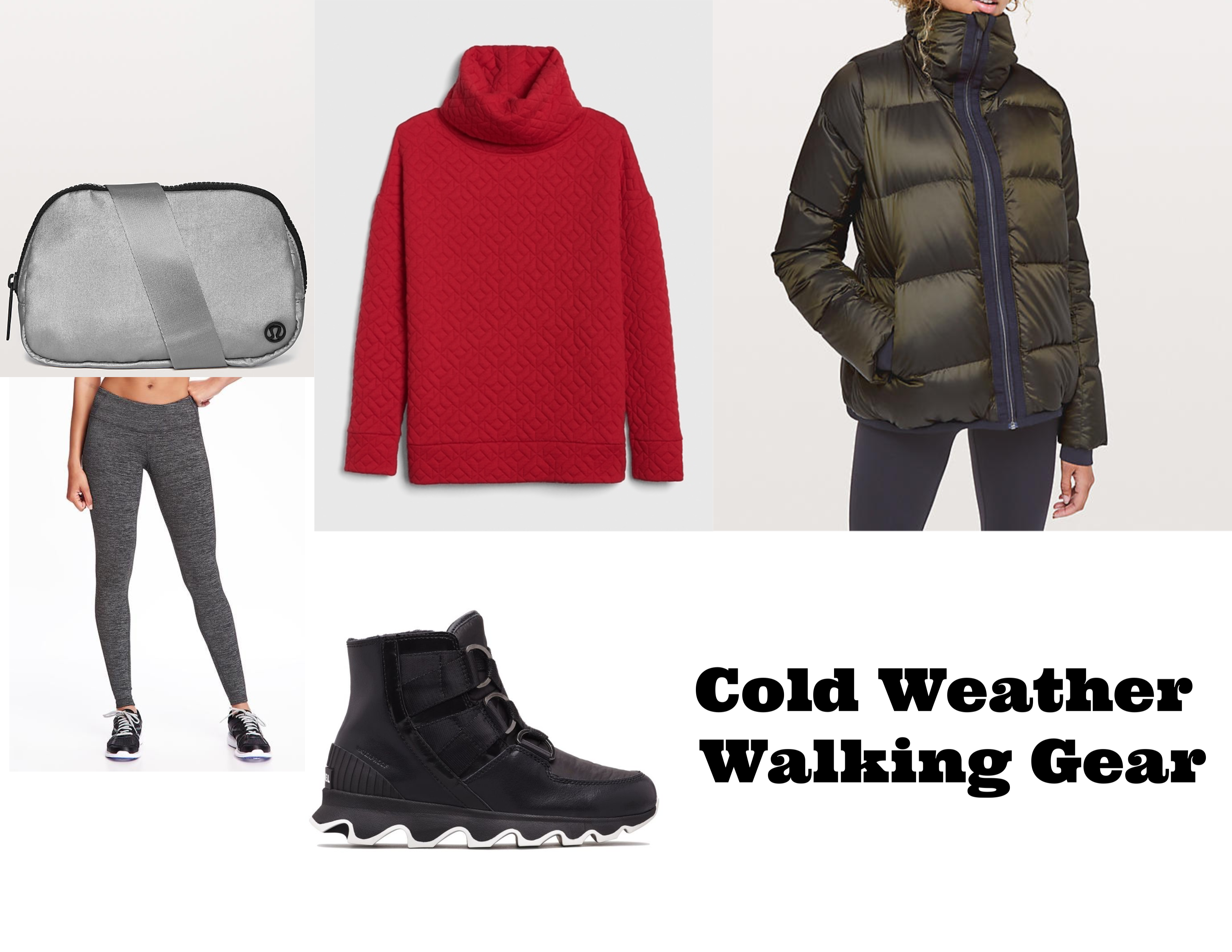 This  Lululemon Waist Bag is my fave becuase it isn't ugly (ha) and although it is small, it holds my large wallet, my phone and more.
My Gap Funnel Necks are what I live in ALL winter. This is the third year of my obsession and I now have a collection of three! So comfortable and warm.
I got this Lululemon jacket for Christmas and it is perfect for walking. It's short enough not to hinder my stride, has a draw string at the bottom to keep the wind out and has a great big collar so no need for a scarf.
These Old Navy leggings  are inexpensive, super comfortable and warm. I also LOVE the GapFit leggings
I finally bought Sorel boots this year and these have the best grips for walking in. Also, they are totally fashion!
These hats and these gloves round out my "chic" look!   For base layers, Uniqlo HeatTech all the way! So good.