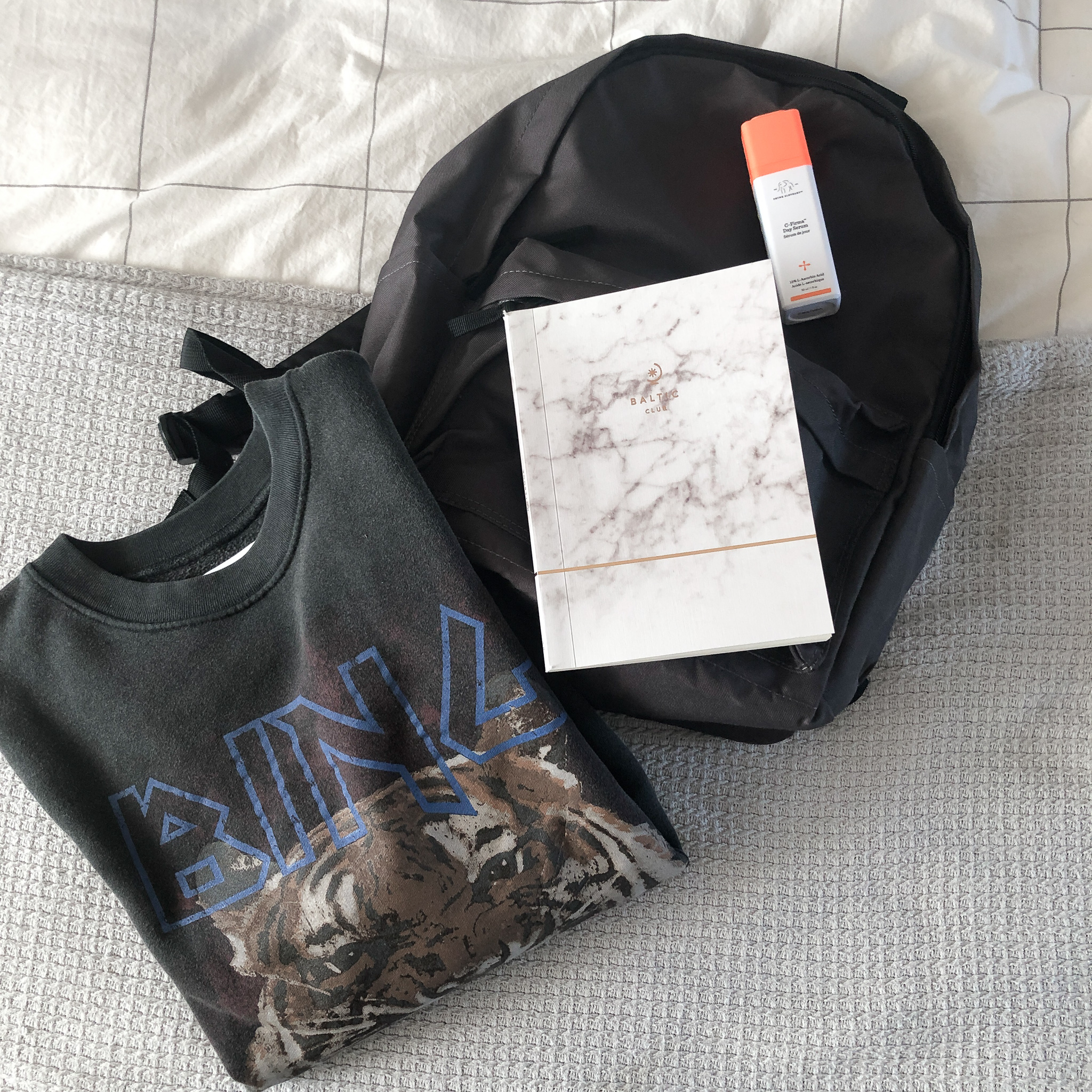 Drunk Elephant C-Firma Day Serum– My sister-in-law recommended this and while I dislike the smell, the results are awesome-my skin feels much smoother and tighter. I actually use it at night!
Anine Bing Sweatshirt- I recently picked up some sunglasses from this brand and I am super into the understated rock star vibe of this line. When my husband went to NYC recently, he picked me up this sweatshirt. I am obsessed with the cozy yet fitted style and the material is so so soft. It was $$$  but I have been wearing it non stop for days.
Baltic Club Notebook- I picked this up at my favourite local kids boutique (which also has pieces for mama!) Early Bird and Worm. I am working on something new for 2019 and decided that I needed a new notebook for my new project. I totally didn't need it but it was too pretty to pass up!
Amazon Backpack- I have a wonderful Herschel backpack that I use a lot but it doesn't fit my laptop. I wanted to pick up something inexpensive to use when I am walking and want to hit a coffee shop to get some work done after. This simple bag is perfect for my needs.