My February favourites are pretty eclectic. Food, Hair, Sleep, Makeup…. wow… these are a few of my favourite things 😉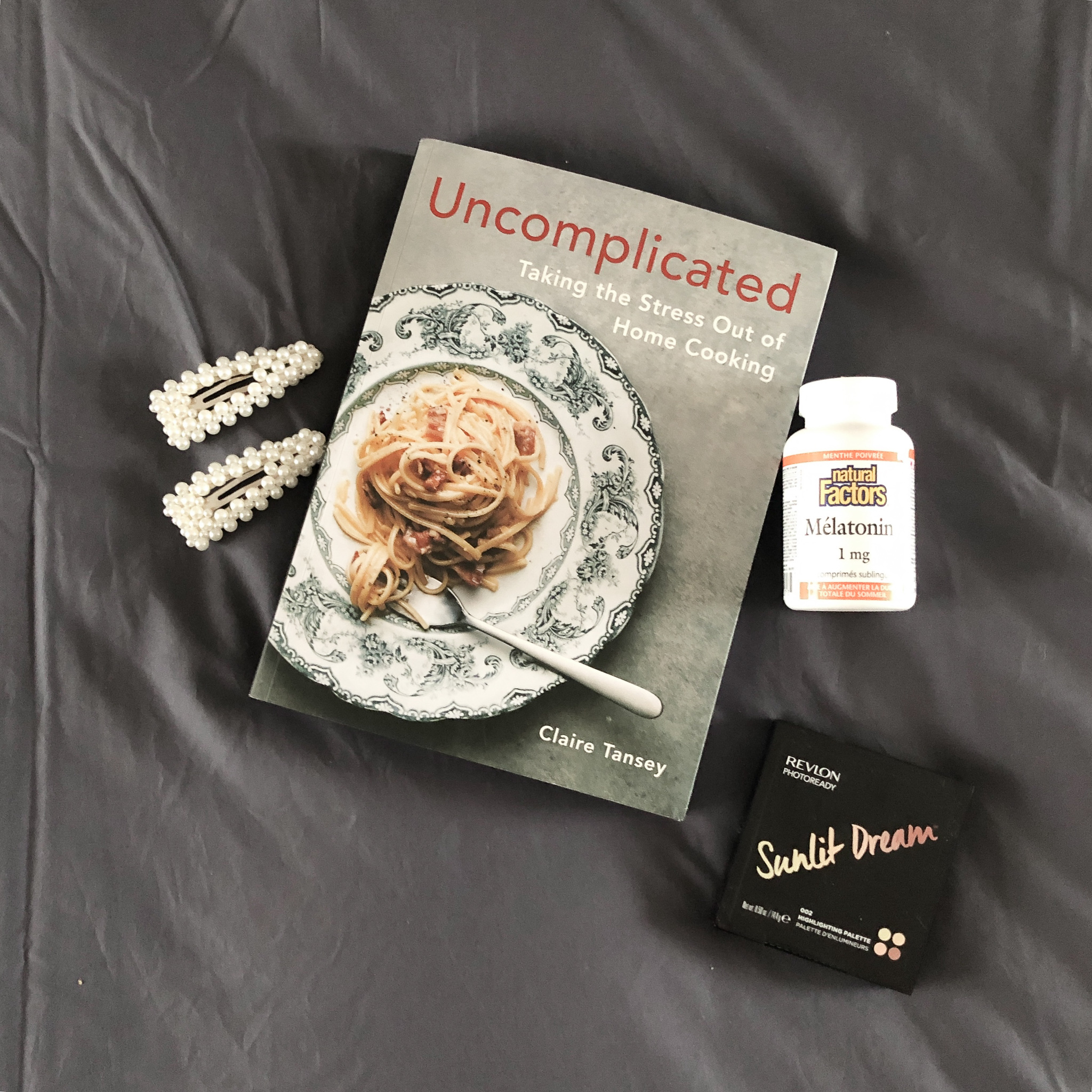 Pearl Barettes– These are all over right now and I picked these up for cheap on Amazon. I love the look of two of these clipped into a slicked back low ponytail look. Statement jewelry for the hair!!
Uncomplicated by Claire Tansey– I am not one of those people who can cook anything edible without a recipe (unlike my husband who is super creative in the kitchen) so I love this book because the recipe are clear, simple and delish. I have made at least four recipes so far and they are all amazing. Nothing in the cook book is really life changing but it is a great primer for healthy comfort food.
Melatonin- Sublingual 1mg– Falling asleep has long been a problem for me and recently, I was recommended sublingual Melatonin and it has changed my sleep habits completely. I have integrated it into my bedtime routine and it helps me settle much faster. I still have issues waking up in the morning but at least I am getting more sleep!
Revlon Sunlit Dream highlighter pallet (c/o)– I am very lucky to receive new makeup releases from Revlon and my most recent batch contained this highlighter pallet I love that there are several colours to play with and there is a detailed description on how to use them (idiot proof which is good for me)
Gap Bare Natural Plunge Lace Bra– (not pictured)  I ordered this super pretty lace bra online and when it arrived it looked SO small but it fit perfectly. I am still adjusting mentally to my new size even though it has been months since my breast reduction (read about my experience here)