A few months ago, I did a couple of posts around the kids moving into their own rooms and how I was going to style them. Now it's time for the big girl room reveal!
I pretty much stuck to my girly pink room for Charlie and went with a strong Unicorn motif that she loves. As I mentioned in my previous post, I am really not a fan of the colour pink but I think that I was able to find pieces that we are both happy with and that don't make me want to puke.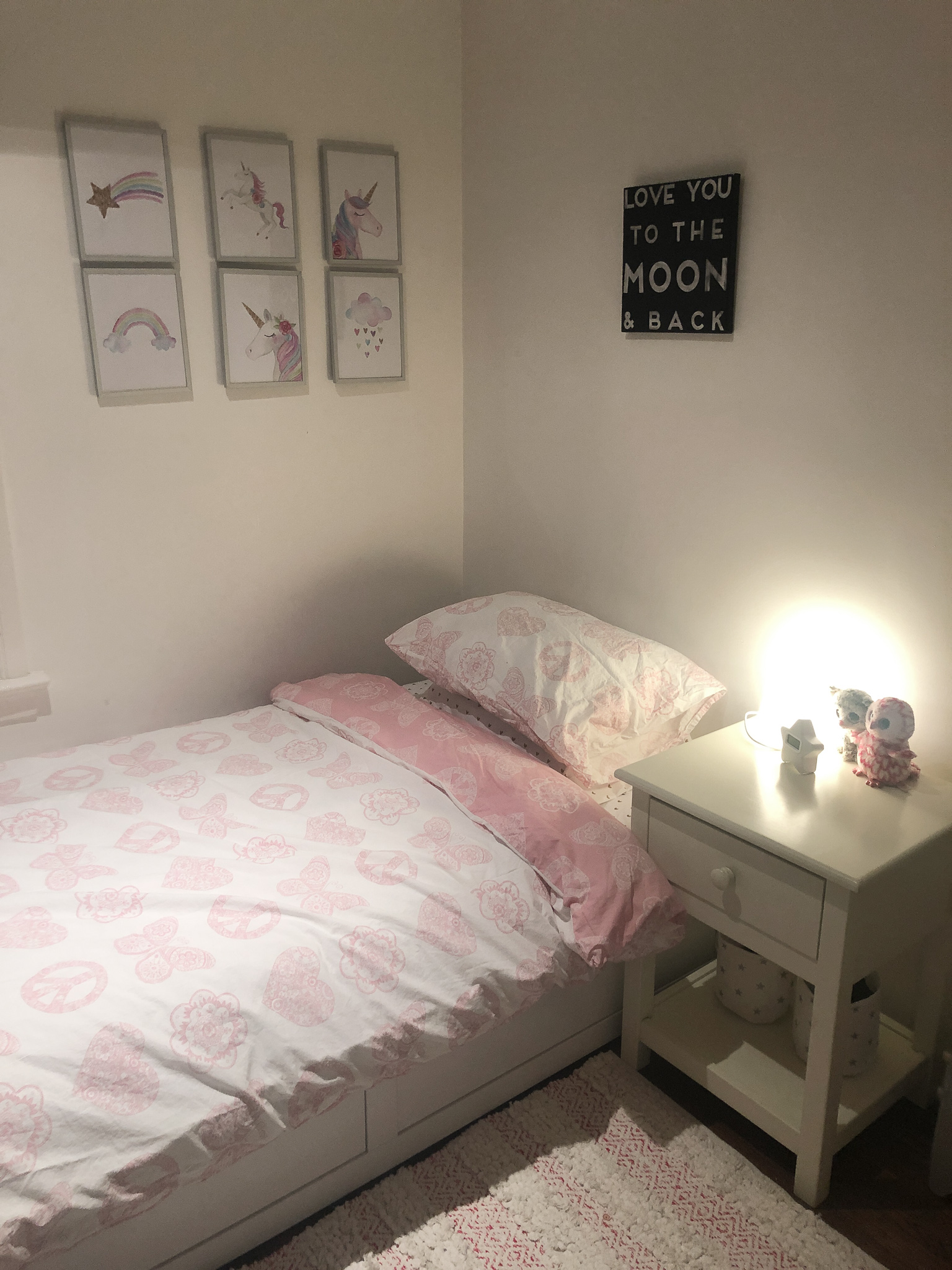 Bed- Ikea. This bed is perfect for a small space- it is simple and has two large storage drawers. I hired a guy from Task Rabbit to come and build it and a couple of other Ikea pieces and he didn't put on the surround that makes it more of a "day bed" but I told him not to fix it because it had lots of sharp corners and I could see head bumps and tears a mile away. Eventually I will put it on.
Sheets- Ikea. I really didn't want to spend a lot of money on sheets for either of the twins so I picked up two sets of duvet/pillowcases from Ikea for Charlie.
Rug- Target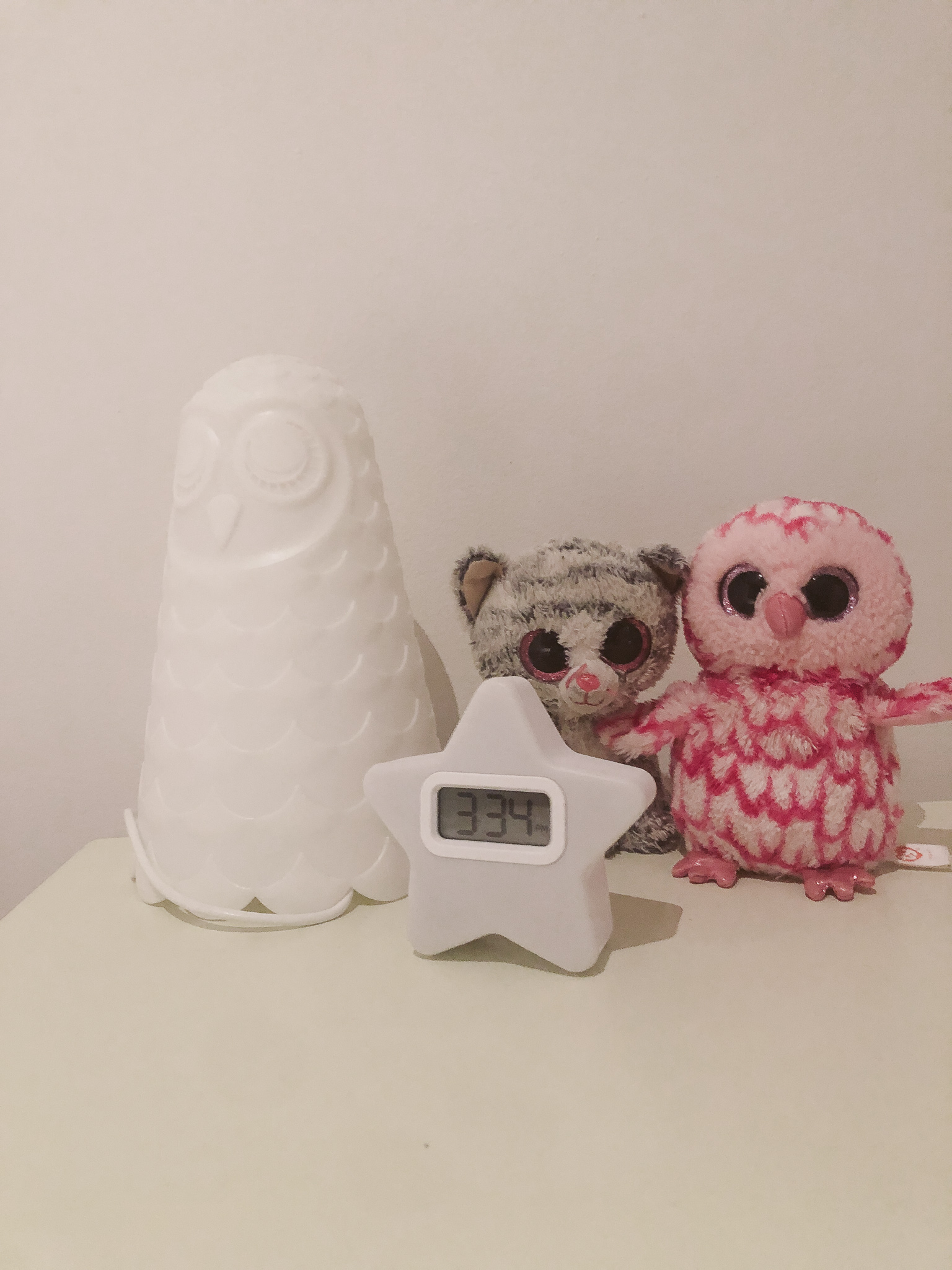 Owl Lamp- Ikea. How freaking adorable is this? It doesn't tip over and is easy for her to turn on and off.
Star Clock- Target
Bedside Table- Pottery Barn Kids (old- Similar) This was from the OG kids nursery when I still spent money on kids furniture. Still going strong after 8 years.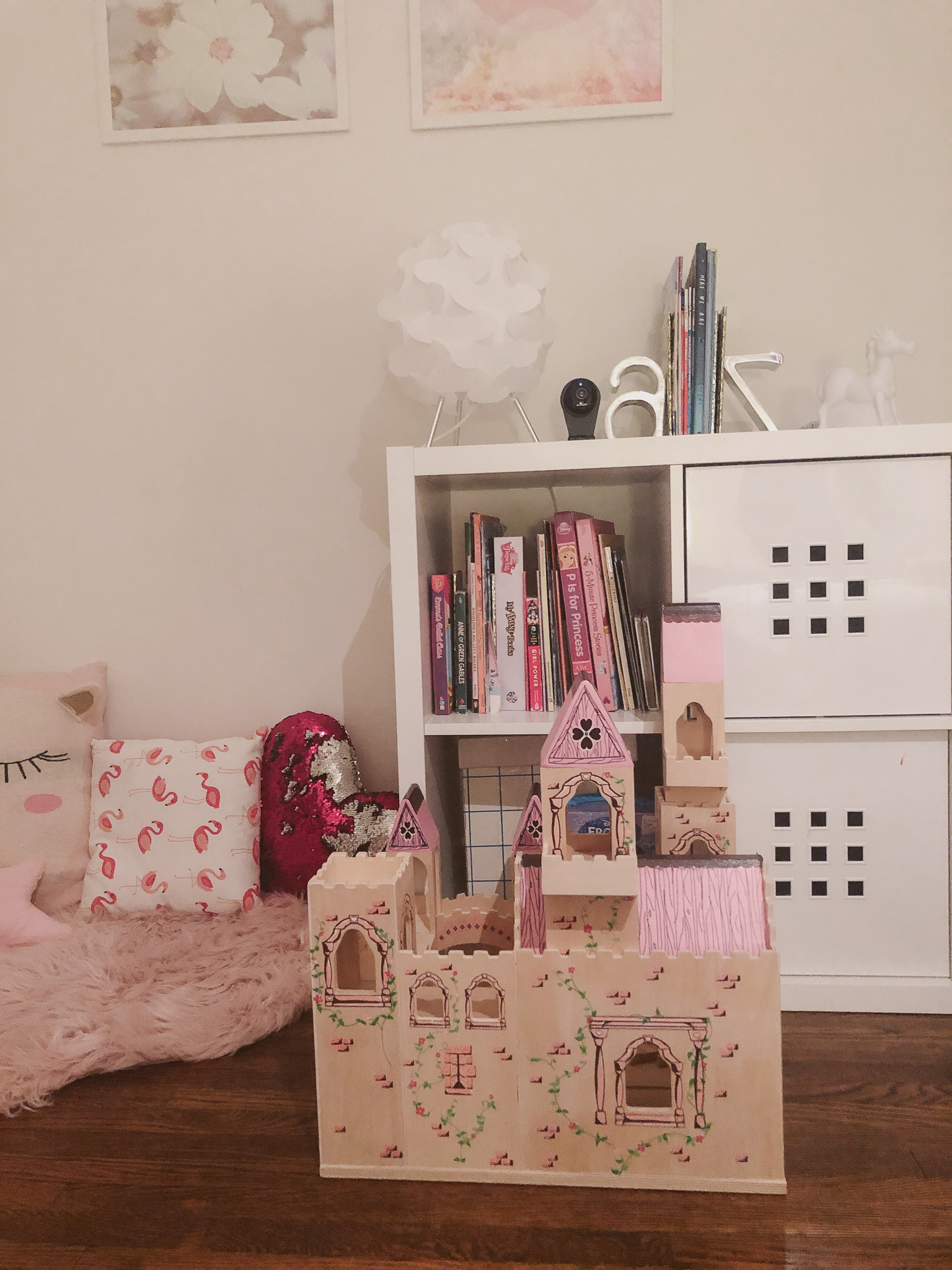 Princess Castle- Melissa & Doug. This was a Christmas gift and I love it because it is wood and not branded with Disney!
Bookshelves and Bins- Ikea
Light- Ikea (similar)
A-Z Bookends- Old from Indigo (similar)
White Noise Machine and Camera (I still like to see her in the night)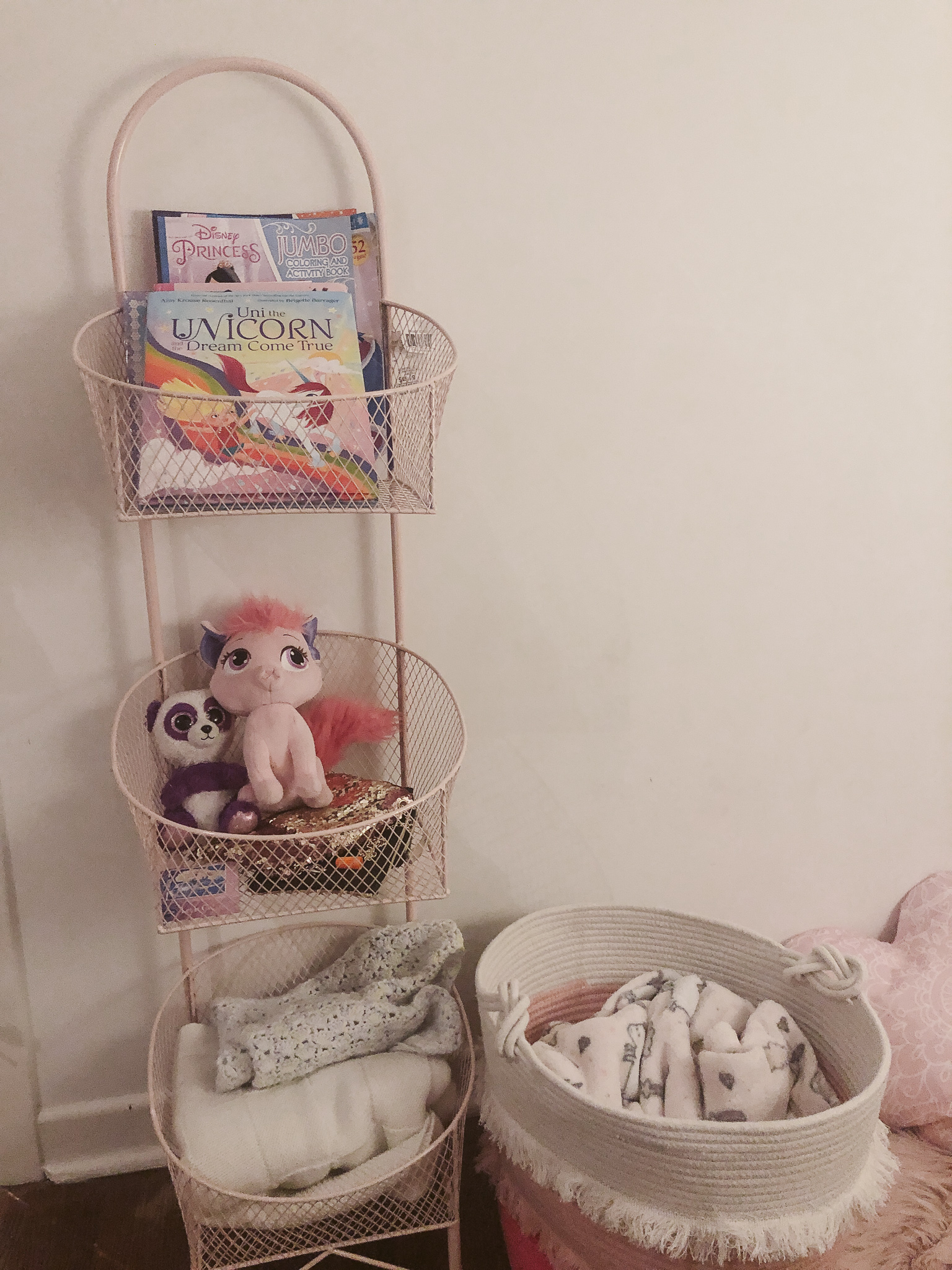 Wire basket stand- Homsense (similar)
Basket- Target
Unicorn Blanket- Indigo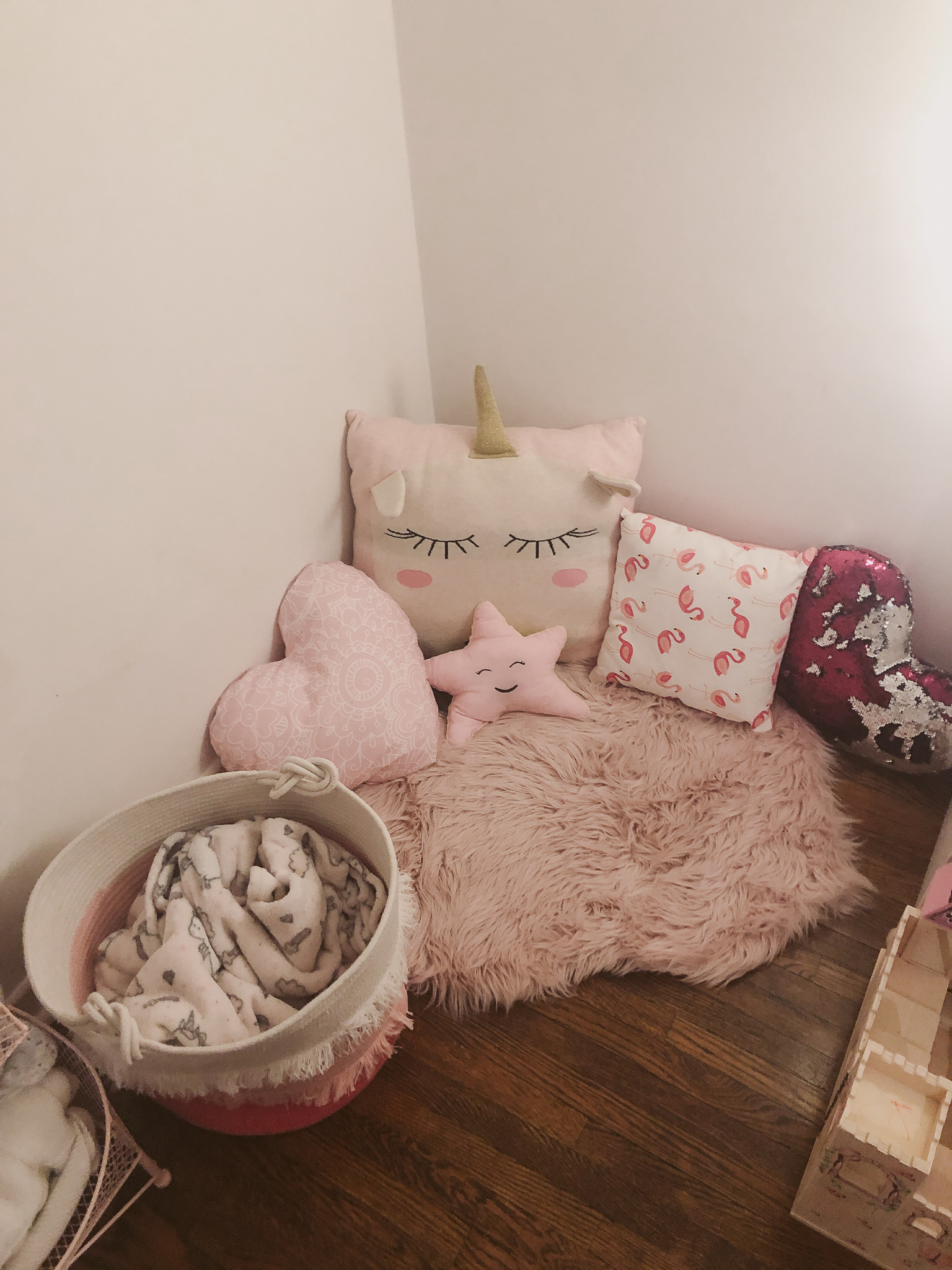 Pinks Rug- Homsense (Similar) 
Pillows- I picked up these pillows over the last few months at Ikea, Homsense, Dollerama and Primark. Any time I saw something I thought she would like, I would snag it.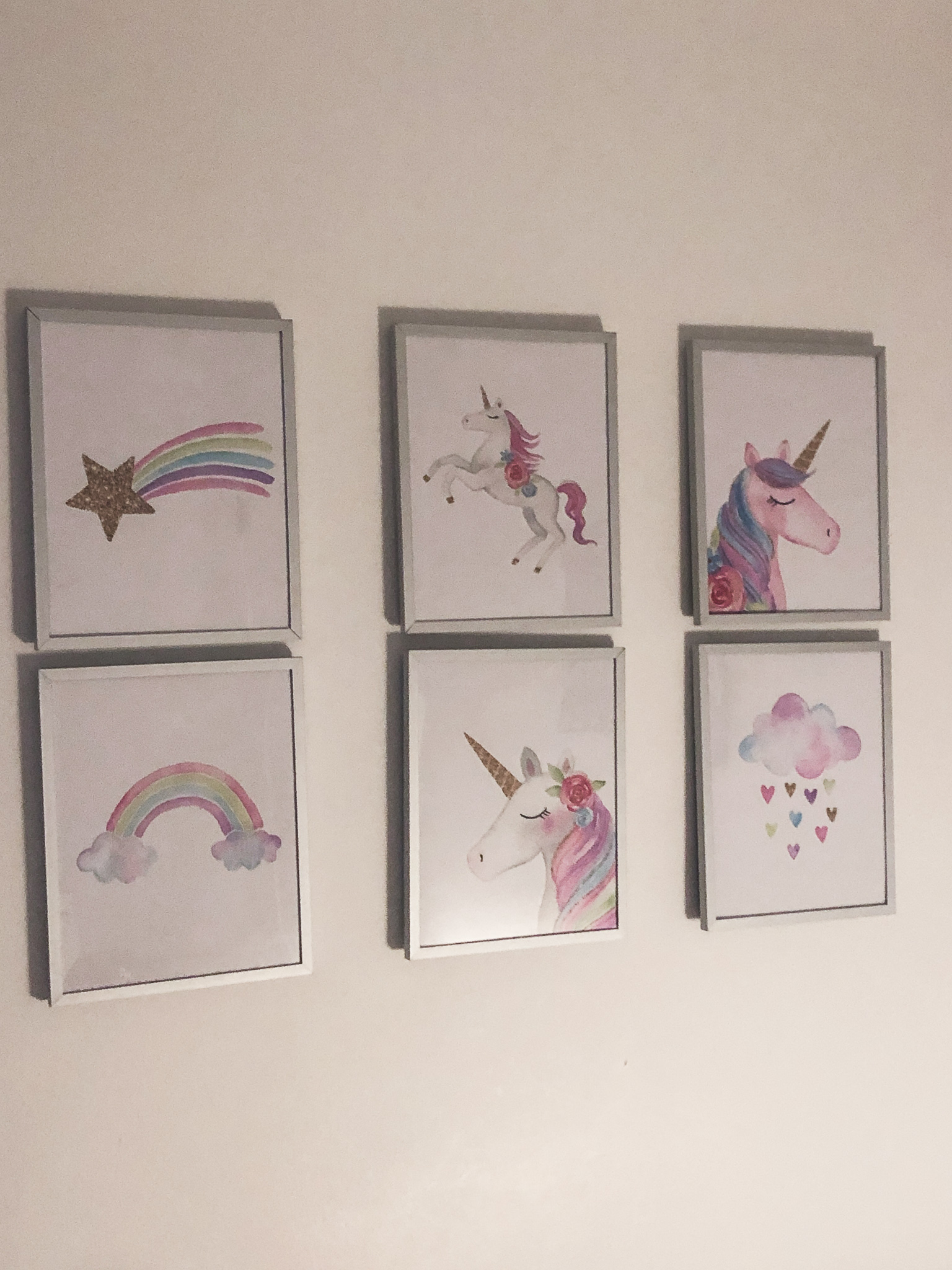 I think that my favourite pieces in the room are these lovely  prints! I love that I was able to download and print these on my own from Etsy and frame them myself. So much less expensive if a little more labour intensive. I printed them out at Costco and bought Ikea frames for them- cheap and cheerful!