I have debated joining the Fab Fit Fun subscription box service for a long time but recently when a friend told me how much she loved her first box, I decided to take the plunge and join. My first box arrived recently and I was thrilled with most of what I received!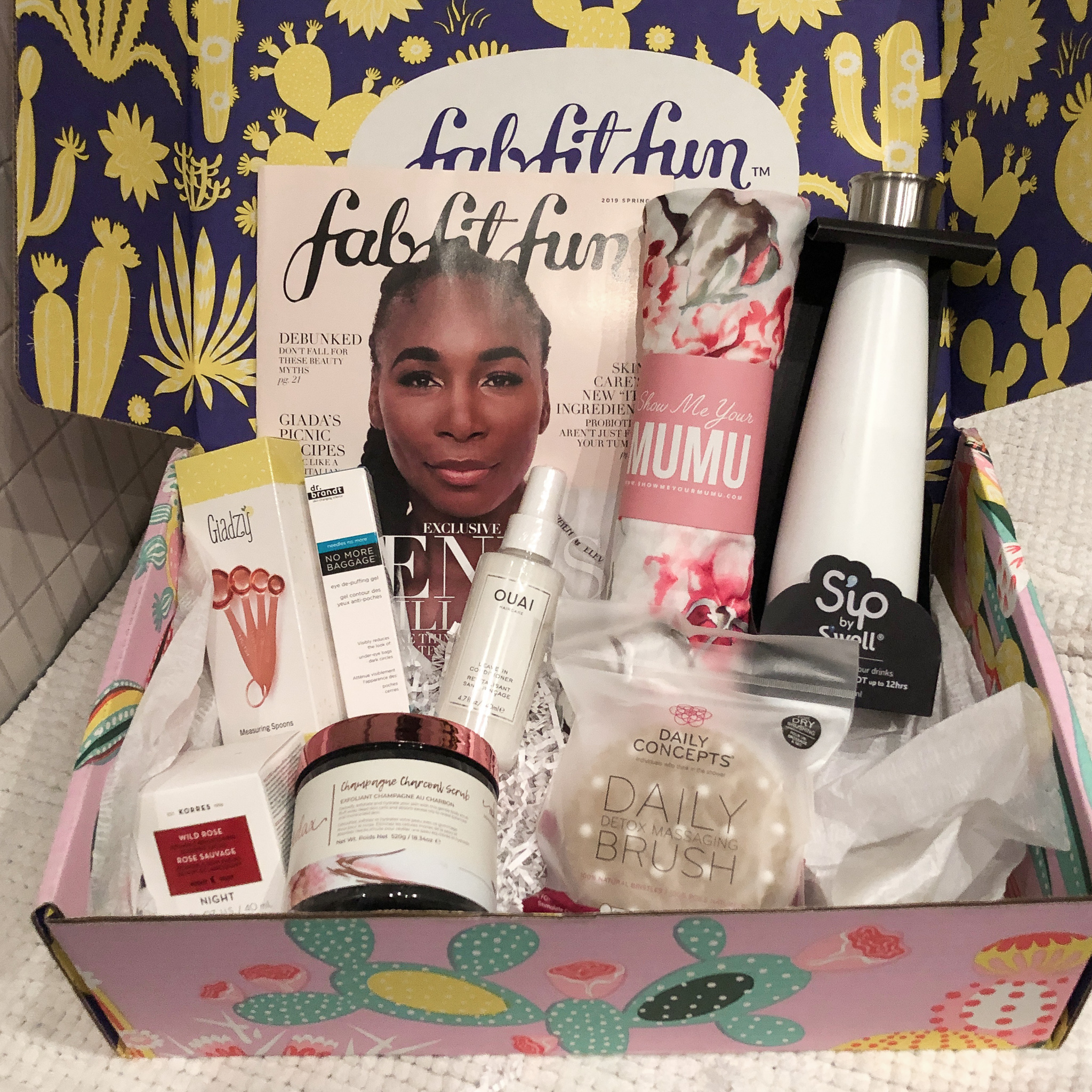 I adore that the company features many female owned and operated business and strives to introduce its subscribers to brands that they may not already be familiar with. The accompanying magazine includes lots of info on the brands and their founders, in addition to info on the charity the box is supporting and a bunch of discount codes!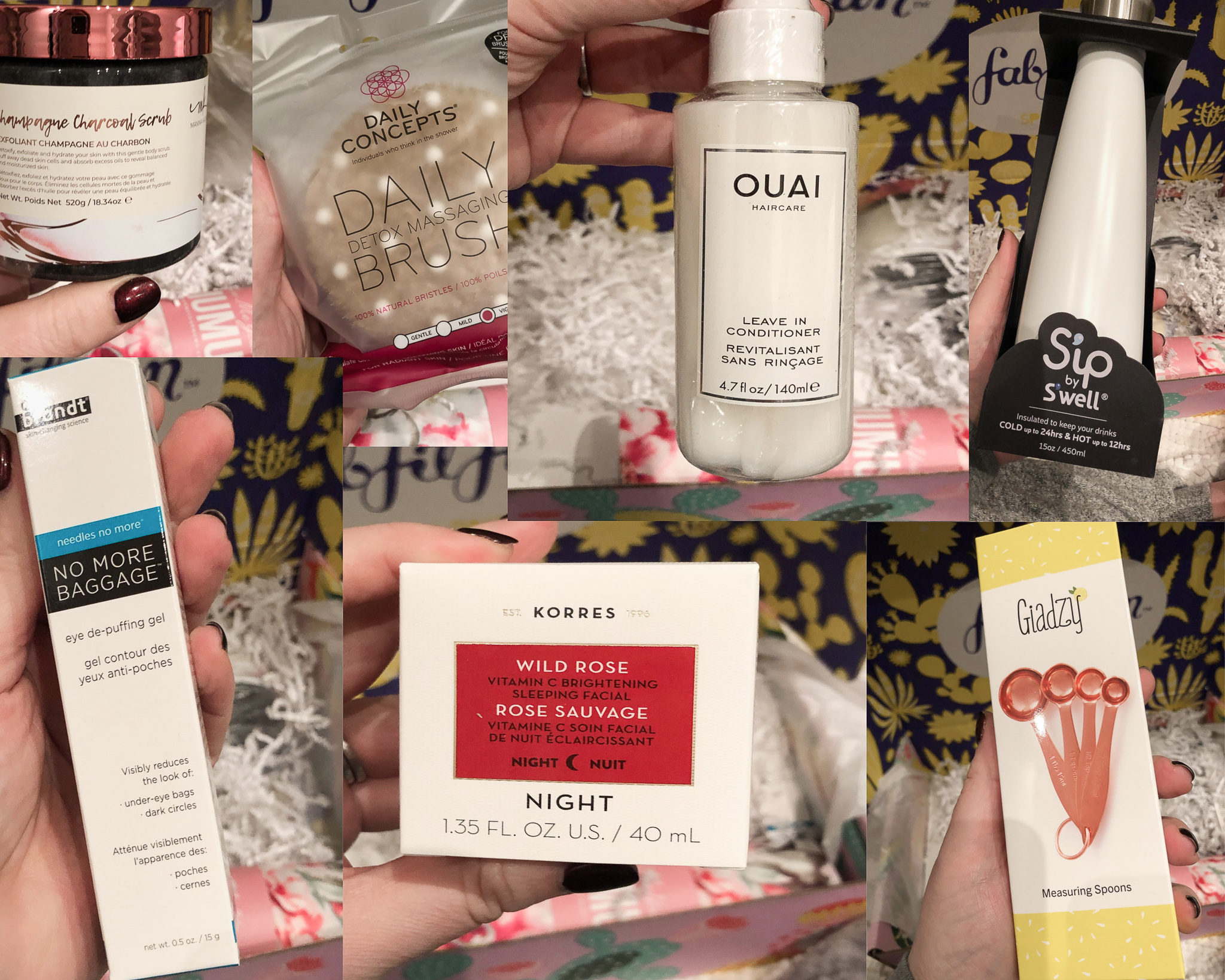 Show Me Your Mumu Brie Robe– I have been living in this light weight robe since I got it. I feel so cute in it!
Korres Wild Rose Vitamin C Brightening Sleep Facial– I love overnight face masks and Korres is one of my fave brands (I have been using this body wash for years). The texture of this mask is super fluffy and rich and it smells fantastic!
Giadzy Copper Plates Measuring Spoons– These are super cute but not really my thing so I traded them with a friend who also gets the FFF box! I traded them for a silicone makeup applicator!
S'ip by S'well bottle– I have water bottles everywhere and this one is so chic and minimal that it has become my go to travel bootle!
Daily Concepts Daily Detox Brush– I haven't used this for dry brushing yet but I have used it in the bath for exfoliation and my skin is SO soft! Its pretty intense but invigorating!
Manna Kadar Champagne Charcoal Body Scrub– This scrub is perfect to use with the brush. My only issue with it is that it leaves grey streaks in my bath and shower.
Ouai Leave in Conditioner– I don't use leave in conditioners because they leave my hair super lank, so I gave this product to my sister-in-law who was thrilled!
Dr Brandt Skincare needles no more NO MORE BAGGAGE eye de-puffing gel- I have been wanting to try Dr Brant projects for a while and I am super impressed with this eye gel. I think it actually works and it doesn't burn my eyes (a problem I have with lots of eye products)