As Torontonians, we are so very lucky to have Sick Kids  (The Hospital for Sick Children) on our doorsteps.
In the last couple of months, the hospital has played a very important part in the lives of several  families I know. Diagnosis, treatment and hope for families who may have been left wondering about their little ones condition if there hadn't been a specialist at Sick Kids.
The hospital is in the middle of a huge fundraising campaign right now to make this incredible place even more amazing.This hospital changes lives and ever single person in this city and surrounding area should be supporting them.
Funtastical! is a HUGE fundraise for Sick Kids taking place on Saturday May 11th from 9AM-5PM at the Markham Fairground. Before March 31st, tickets are $10 (or $40 for a family of five) and that includes all activities and performances from the likes of The Thrillusionists, Dan the Music Man, Marlow and the Mix and more.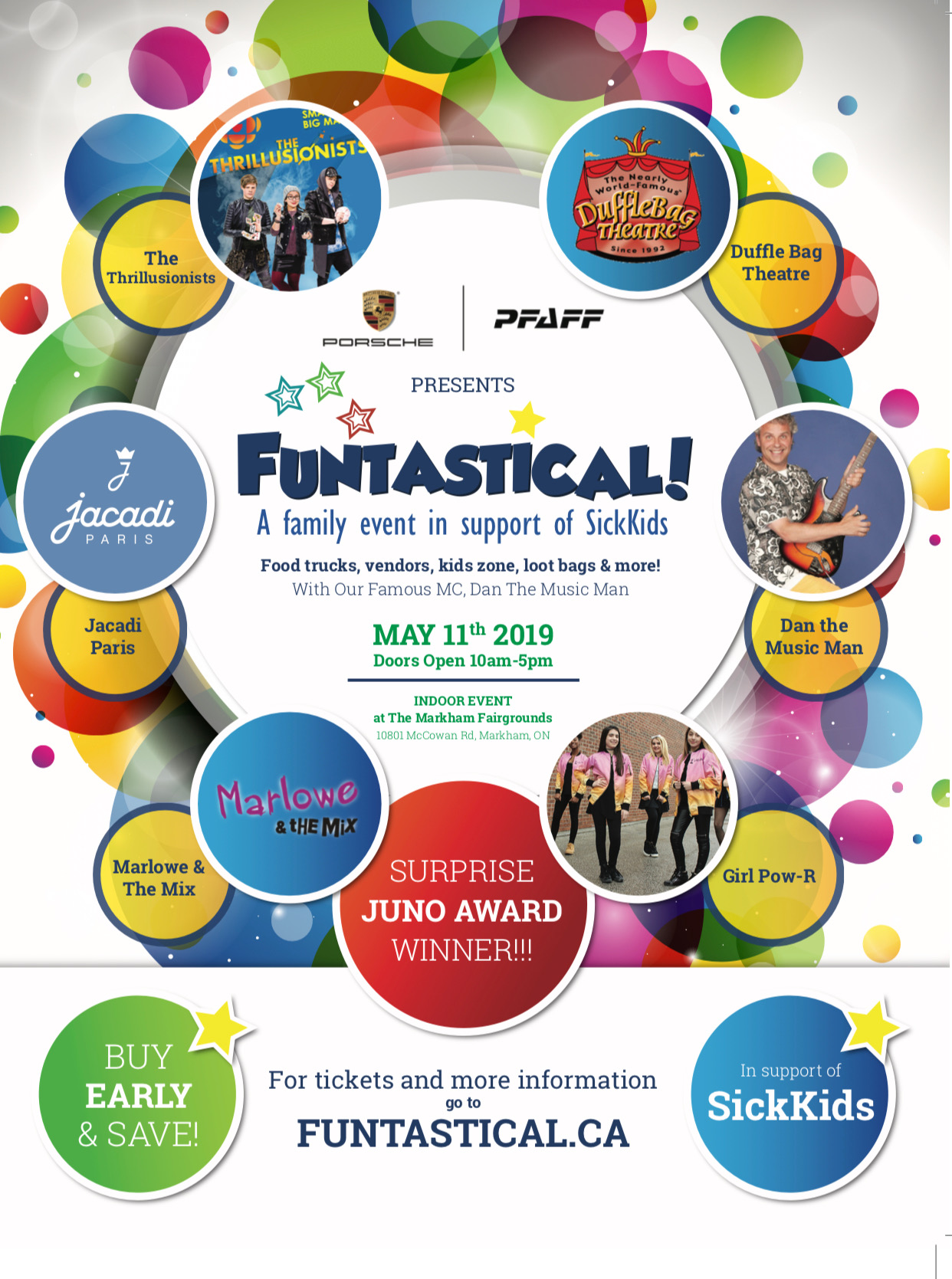 There will also be food trucks, vendors, auctions, raffles and more!
All proceeds go to Sick Kids, specially toward children's cancer treatment and research.
Come out on May 11th with all of your family and friends and support this amazing, life changing hospital!