There are SO many books that I am waiting to read with bated breath this year. Here are ten of my most anticipated books for the remainder of 2019!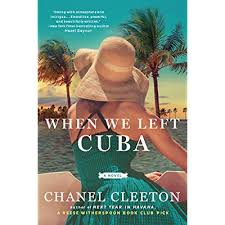 When We Left Cuba by Chantel Cleeton (April 9)- In 1960's Florida, Beatriz Perez, a cuban citizen, is recruited by the CIA to infiltrate the inner circle of Fidel Castro. Driven by love for her home country, Beatriz becomes caught in the middle of the politics of two worlds. This book is a sequel of sorts to Cleeton's "Next Year in Cuba"
The Furious Hours: Murder, Fraud and the Last Trial of Harper Lee  by Casey Cep (May 7th)- The story of the true crime novel featuring an Alabama serial killer that Harper Lee worked on obsessively after "To Kill a Mockingbird" but never published.  I am SO excited for this. TKAM is one of my all time favourite books, and I have always been fascinated by the human complexities of Harper Lee. Throw in true crime and I am there for it.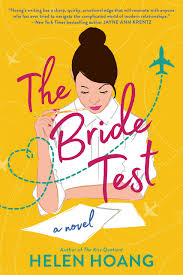 The Bride Test by Helen Hoang (May 7th) -The Kiss Quotient was one of my surprise faves of 2018 and I am literally counting the days until Hoang's next exploration into romance between unlikely pairings. Kahi is autistic and avoids relationships because he is convinced he can't fall in love. His family disagrees and arranges for Esme Tran, a mixed race women from Vietnam, to come t0 meet him as a potential wife. Things get complicated (and sexy) from there. I am so excited for this book. I will be pre-ordering it so I can devour it on release day .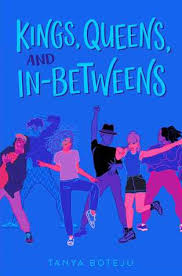 Kings, Queens and Inbetweens by Tanya Boteju (May 7th)- Nima is bored of her small  town, sick of being in love with her straight bff and looking for something more. Her life opens up when she discovers the drag scene that exists on the other side of town. I am stoked for this book- I love a good coming -of – age story!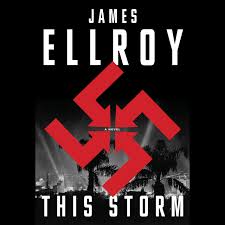 This Storm by James Ellroy (June 4th)- Another monster Los Angeles historical novel from James Ellroy. Bodies, corrupt cops, Nazis, Spies…. this book had me at Ellroy.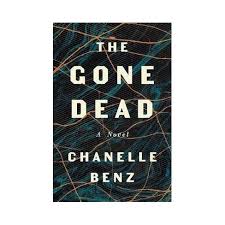 The Gone Dead by Chanelle Benz (June 25th)-Billie returns to the Mississippi Delta and the shack that once belonged to her father after years away from the South. Her father died when she was four, on a day she has no memory of.  Upon her return, she begins to hear rumours that she went missing the day her father died and she decides to try to piece together her broken memories. This book sounds awesome- part Southern Gothic, part mystery, part treaty on American race relations.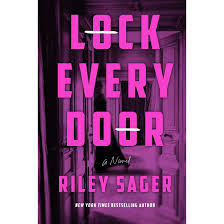 Lock Every Door by Riley Sager (July 2nd)- A young woman apartment sitting in a mysterious and exclusive NYC building being to wonder if there is a sinister side to the site, especially after a fellow apartment sitter vanishes. Riley Sagers' books are always shocking, scary and deliciously fun reads!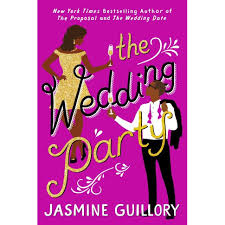 The Wedding Party by Jasmine Guillory (July 16th) – Maddie and Theo share a best friend (Alexa) but loathe each other. As Alexa's wedding approaches. the two of them have to share wedding duties and sexy times and witty barbs ensue. I adore Ms. Guillory's  other books so much that I will be reading this as soon as I can get my hands on it. If you haven't read her books, do it now (here's a link so you have no excuse)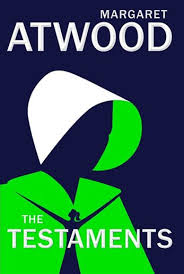 The Testaments by Margaret Atwood (September 10th)- This sequel to The Handmaids Tale takes place ten years after the end of that book. Not much is known about the plot but Margaret Atwood has this to say about it: "Dear Readers: Everything you've ever asked me about Gilead and its inner workings is the inspiration for this book. Well, almost everything! The other inspiration is the world we've been living in."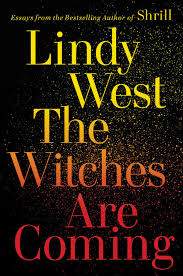 The Witches are Coming by Lindy West (September 17th)-  "The firebrand New York Times columnist and bestselling author of Shrill–soon to be a Hulu series starring Aidy Bryant–provides a brilliant and incisive look at how patriarchy, intolerance, and misogyny have conquered not just politics but American culture itself."  I couldn't do better than this official blurb. Sounds AMAZING.