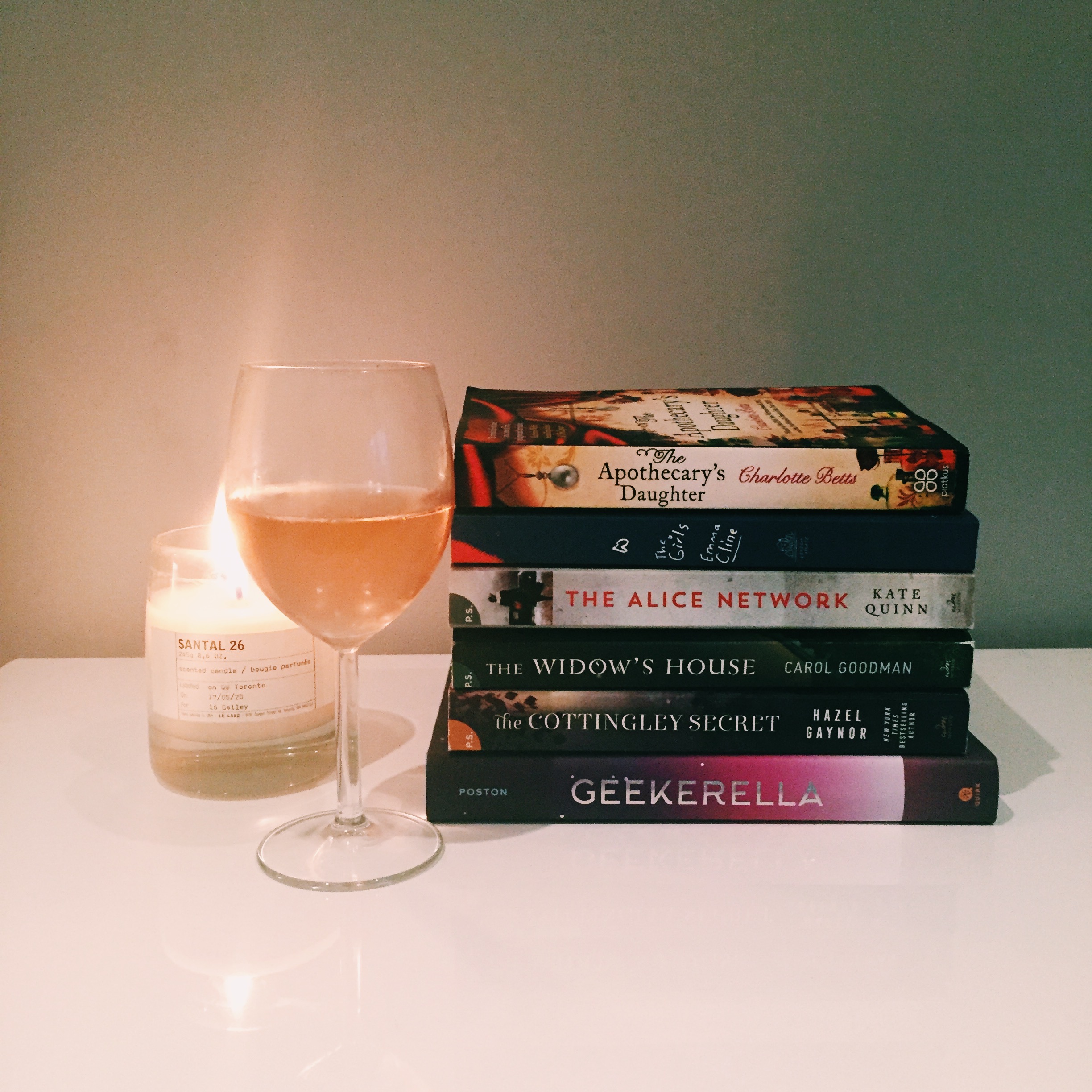 The Girls by Emma Cline– This book would have been my holy grail as a teenager. I was obsessed with true crime (still am) and this novel about a young girl entangled with a Manson Family- like cult before a horrific series of murders are committed is incredible. The writer absolutely NAILED the voice of a 14 year old girl, so much so that it actually made me feel uncomfortable. Teenage girls brains are terrifying. Highly recommend.
Seven Days in May by Kim Izzo– The story of two very different sisters traveling on a doomed ship during the First World War.  This novel is based on the author's great grandfather's stories about surviving the sinking of the Lusitania.
The Widow's House by Carol Goodman–  In order to work on their respective novels,  Clare and her husband move out of the city to serve as caretakers at a historical house in the Hudson Valley. Soon Claire realizes that something strange is happening in the house- the sound of babies crying, a sense of a dark presence, an evil which seems to be focused on her. This writers "northern gothic" novels are some of my favourites but this one didn't engage me as much as her earlier books.
Geekerella by Ashley Poston– I loved this book. I read almost all of it on a solo 3 hour plane ride. Basically, think Cinderella if she was a cosplay nerd and prince charming was a teen movie heartthrob. Throw in some science fiction homages and you have one of the sweetest and endearing YA novels I have read in a long time.
The Alice Network by Kate Quinn– This was recently a pick on the Reece Witherspoon Book Club so I guess its only a matter of time before this becomes a movie. The narrative alternates between the story of a women drafter to be a spy with The Alice Network during World War One in France and a pregnant college girl who runs away to France to look for her cousin who went missing during World War 2. I loved this book and cannot wait for more books by the author.
Fallen by Lauren Kate– Think Twilight but instead of vampires you have.. angels… Ya. I am sure you are asking yourself why I read this. It wasn't as badly written as the Twilight books, but I suggest you skip it and just see the movie (if you are so inclined) and I NEVER suggest seeing the movie instead of reading the book.
Kiss me at Willoughby Close by Kate Hewitt– The fourth book in a series about the inhabitants of Willoughby close. Sweet cosy read about two people finding love.
What did you read over the summer? I am always looking for recommendations!