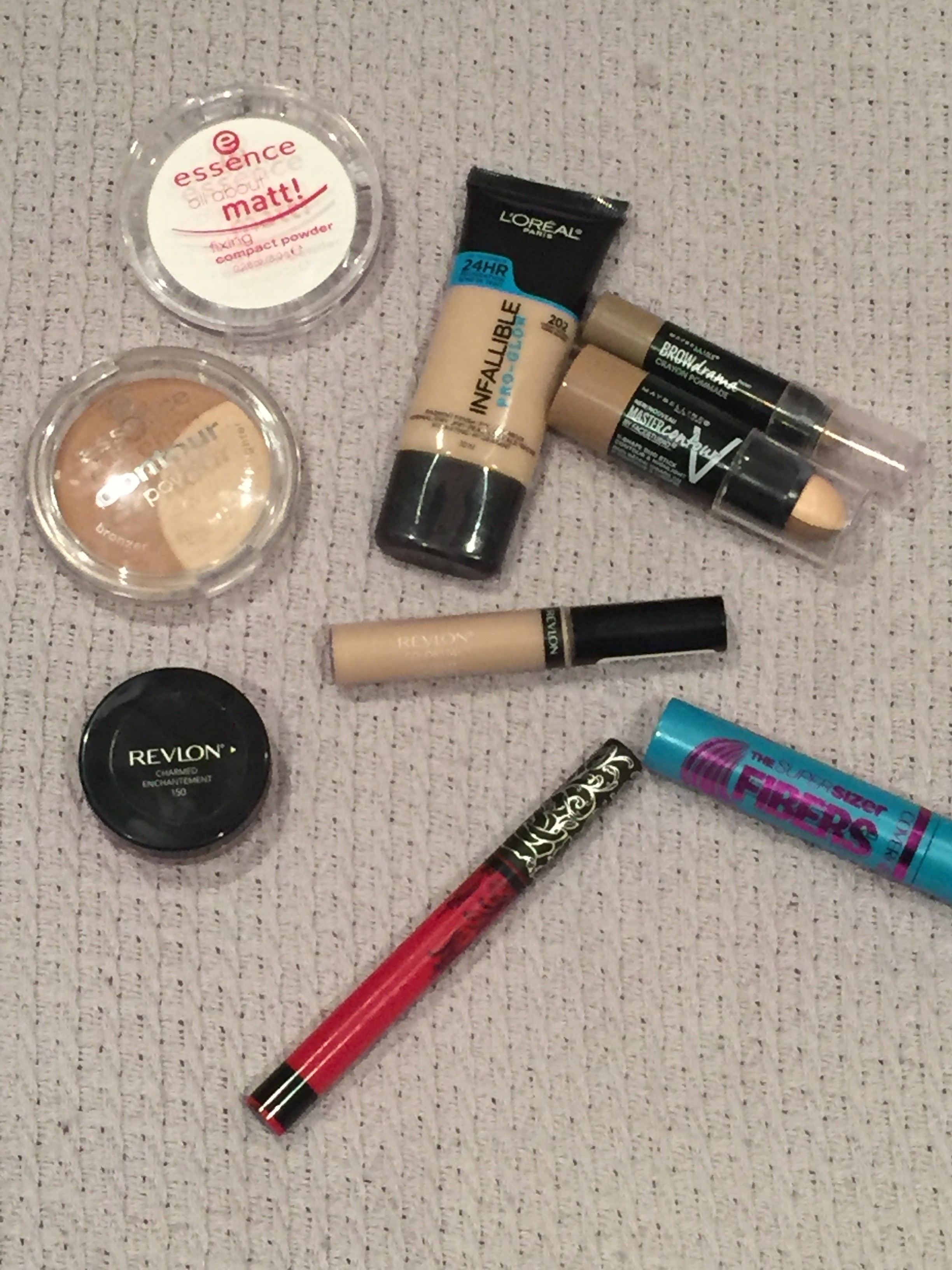 I am trying a new ritual in the morning- instead of rushing out of the door for the school run and work with a bare face feeling like a frazzled mum not ready to face the day, I am working on refining a five minute face so I feel good when I leave the house.
 I recently hit the drugstore for some new products to make this challenge more fun (new things are ALWAYS more fun than old things as any kid will tell you).
Here is what I am currently playing around with:
Writing it out, it looks like A LOT of steps but it legit takes me five minutes!
What products do you use to create a five minute face?